Neil Sedaka Songs
On The Acoustic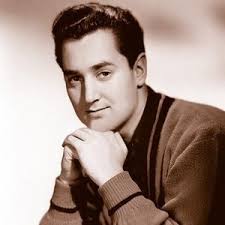 Here on this Neil Sedaka songs page you'll find a collection of demo covers and full lesson tutorials available for purchase along with several free chord sheets in pdf. format. Help yourself to the free chord sheets where available.
---
Neil Sedaka Songs - Tutorials
1. Breaking Up Is Hard To Do
Chords
- -
Cart
Neil Sedaka co-wrote Breaking up Is Hard To Do and released his up tempo version in 1962. The song went to #1 on the pop Charts. In 1975 he recorded a much slower ballad version and that too went to #1 on the Easy Listening charts. Paul Anka, The Partridge Family and Tom Jones are just a few artists who have covered this song.
2. Calendar Girl
Chords
- -
Cart
When Sedaka released Calendar Girl in 1960/1961, it went to #1 in Canada and was a top 5 hit in many countries around the world. In the US the song reached #4. Three hrs and 26 takes is what it took to take this one to the bank.
3. Happy Birthday Sweet 16
Chords
- -
Cart
Howard Greenfield wrote or co-wrote many songs with Neil Sedaka and this was another one that did well on the charts. Happy Birthday Sweet 16 was released in Nov 1961 and reached #6 in the US and #3 in the UK. The song has a similar sound to Bobby Vee's Take Good Care Of My Baby from 1961 and a 1963 hit by The Chifftons called One Fine Day.
4. Laughter In The Rain
Chords
- -
Cart
Phil Cody claims he wrote this song in 5 minutes after smoking some pot and falling asleep under s tree. Him and Neil arranged the song and Laughter In The Rain went on to become a #1 on Canada and the US and #15 in the UK in 1975.
5. Next Door To An Angel
Chords
- -
Cart
Next Door To An Angel was released back in 1962 and peaked at #5 on the Billboard Hot 100 chart. It was his last to hit this chart for 13 years until Laughter In The Rain came out in 1975. One wonders what must go thru an artists mind when they have such a dry spell between hits.
---
At 80 years of age as of 2019, Neil Sedaka is still performing. If you visit his website you'll see he is playing from Nov thru until May of 2020 in various Casinos and venues across the United States. Blow is a direct link to his touring schedule.
Thanks for stopping by this Neil Sedaka songs page and I hope you will explore and visit other artists pages on this site.
Neil Sedaka's Touring Schedule for 2019-2020
---
Neil Sedaka Story
---
HomePage --- Pop Songs