No Time Chords
On The Acoustic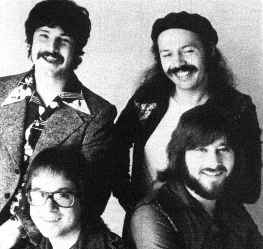 Welcome to my No Time Chords page where you'll find my acoustic guitar demo, purchase link to the full guitar lesson, the lyrics to the song as well as a free .pdf to the chords sheet you can download.

No Time Chords
Demo Lyrics & Pdf
This song has another high vocal component to it that you may find out of reach, but it's such a great tune that it deserves your attempt.
Here are the No Time chords you'll need for this one:
D
Dm7
G
Am7
C 
Bm 
D on5th 
D on7th 
One of the main parts of this song is that very recognizable riff right in the beginning of the song and repeats in several places throughout but it very quick on the acoustic. The other challenging section is trying to sing background along with the lead portion.
No Time
Chords - Buy Full Lesson

Click Image For Demo
---
There isn't any stand alone lead work in this No Time song except for that riff which really has to be in there to make this song work.
No Time Lyrics
(No time left for you) On my way to better things
(No time left for you) I found myself some wings
(No time left for you) Distant roads are callin' me
No time for a summer friend - No time for the love you send
Seasons change and so did I - You need not wonder why
You need not wonder why - There's no time left for youm
No time left for you
Intro
(No time left for you) On my way to better things
(No time left for you) I found myself some wings
(No time left for you) Distant roads are callin' me
No time for a gentle rain - No time for my watch and chain
No time for revolving doors
No time for the killin' floor - No time for the killin' floor
There's no time left for you - No time left for you
Intro
No time for a summer friend - No time for the love you send
Seasons change and so did I - You need not wonder why
You need not wonder why - There's no time left for you
No time left for you
No time, no time, no time, no time
No time, no time, no time, no time
I got, got, got, got no time -- I got, got, got, got no time
I got, got, got, got no time -- I got, got, got, got no time
---
Homepage
Classic Rock Bands