Old Dominion Songs
On The Acoustic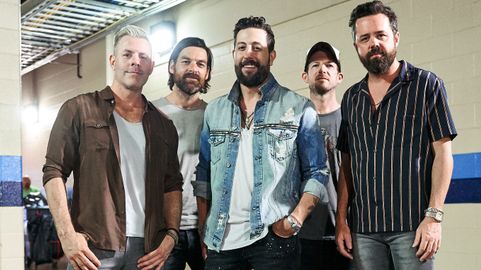 Here on this Old Dominion songs page you'll find a collection of demo covers and full lesson tutorials available for purchase along with several free chord sheets in pdf. format. Help yourself to the free chord sheets where available.
Old Dominion Songs - Tutorials
Old Dominion is another name for the state of Virginia, and since 4 of the 5 band members have ties to the state, this was the name chosen for the band when it was formed in 2007. The group members are now based out of Nashville, TN and have 3 studio albums and 9 singles under their belt. They were the opening act for Kenny Chesney back in 2015 and are now their own headlining band with other acts opening for them.
2.
Stars In The City
---
Hear You Now Live Play
Homepage -- How To Play Country Guitar