Welcome to my Pat Boone songs page where you'll find a few demo covers and full lesson tutorials available for purchase along with several free chord sheets in .pdf format.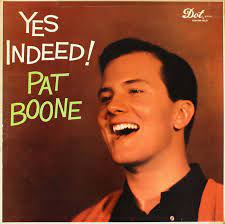 Gone Fishin was first recorded back in 1950 by Arthur Godfrey, The Three Suns and Johnny Guarnieri Quintet. None of these three versions charted. A Year later Bing Crosby and Louis Armstrong did a radio show in which their duet was recorded and later released, which peaked at #19.
In 1958, Pat Boone recorded a version for his album entitled "Yes Indeed".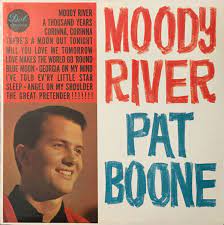 Moody River was written by Chase Webster and was first performed as a rockabilly tune.
In 1961 Pat Boone did a more mellow version for his album "Moody River" and had a #1 hit song.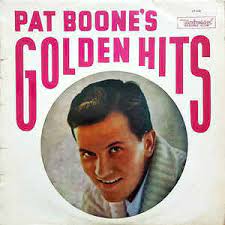 Speedy Gonzales was first recorded in 1961 by David Dante who managed to chart the song for a short time.
Pat Boone released his version in 1962 where it went to #1 in several European countries and hit #6 in the US.
Boone was sued by Warner Brothers for $850k because he used Mel Blanc (Bugs Bunny) as the voice for Speed Gonzalas without their permission.
The suit was later dropped. The song can be found on his "Pat Boone's Golden Hits" album. 
Thanks for stopping by my Pat Boone songs page and I hope you found what you were looking for. Feel free to share this page on social media which may help others looking for this material.