Paul Thorn Songs
On The Acoustic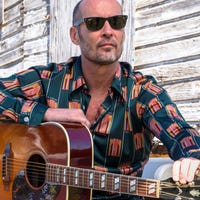 Here on this Paul Thorn songs page you'll find a collection of demo covers and full lesson tutorials available for purchase along with several free chord sheets in pdf. format. Help yourself to the free chord sheets where available.

---
Paul Thorn Songs - Tutorials
Not much info available on this first song recorded by Paul Thorn called Viagra. Paul says he and his dad co-wrote it .. until his dad heard the final version, and then didn't want to be listed as a co-writer. This song is featured on his album Live At The Krush.
2.
Where Was I
---
Paul Thorn Products
---
Paul Thorn Interview
HomePage --- How To Play Folk Guitar