Welcome to my Peter and Gordon acoustic songs cover page where I demonstrate how to play several Peter and Gordon hits on the guitar.
There are also free .pdf chord and lyrics sheets available for download, rhythm tips and more. And I'll be using Peter and Gordon albums so you know the source of each song. There are no Peter and Gordon tabs as I don't read music.
Jump links to quickly access the Peter And Gordon music sections.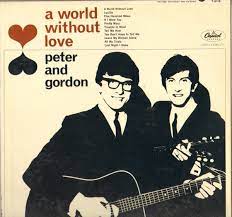 A World Without Love was the very first single ever released by the British duo Peter And Gordon way back in 1964. Paul McCartney actually wrote this song.
The song was a #1 in the UK and the US.
McCartney was dating Peter's sister at the time and moved in with her when he was 16. Paul didn't think the song was good enough for his new band The Beatles so he gave the song to Peter Asher who had just landed a recording contract with his duo partner Gordon Waller.
The song is found on their album of the same name.
I Go To Pieces is a song written by Del Shannon and was a hit for Peter And Gordon back in Feb 1965. These guys were touring with Del Shannon in the fall of 1964 in Australia. Del sang the song to
The Searchers in their dressing as they were touring also, but they passed. But Peter And Gordon heard the song from another dressing room and asked Del if they might record the song, which he agreed.
The track is on the album of the same name.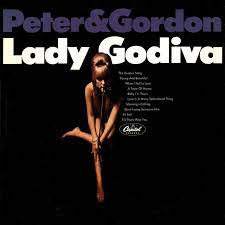 Lady Godiva was released as a single in 1966 and reached #16 in the UK and #6 in the US and hit #1 in Australia and Canada.
The song can be found on their album of the same name released in 1967.
Thanks for stopping by my Peter And Gordon acoustic songs page. I hope some of the info here was helpful in learning some of the best of Peter And Gordon on guitar.