Poor Wayfaring Stranger 
Emmylou Harris
On The Acoustic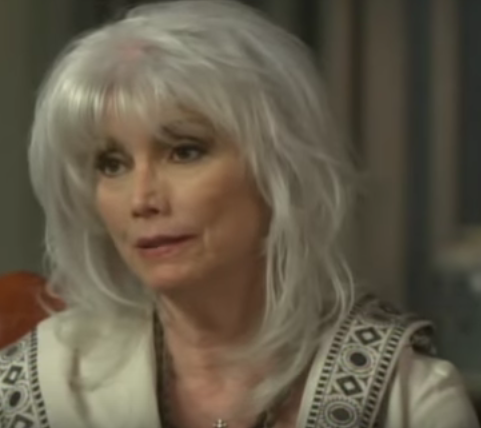 Here on my Poor Wayfaring Stranger Emmylou Harris page you'll find my acoustic guitar demo, purchase link to the full lesson, the lyrics to the song as well as a free .pdf to sheet you can download.

Poor Wayfaring Stranger Emmylou Harris
Demo Lyrics & Pdf
Who was the Wayfaring Stranger original singer? No one really knows as this is a very old song. Burl Ives recorded it in 1944. But there is a Steve Earle Wayfaring Stranger version, a Ralph Stanley Wayfaring Stranger version, a Johnny Cash Wayfaring Stranger version, a Joan Baez Wayfaring Stranger version, an Eva Cassidy Wayfaring Stranger acoustic version as well as an Ed Sheeran Wayfaring Stranger cover.
Here is a bluegrass vibe that was put onto this song by Emmylou using a capo on the 3rd fret. You can use your baby finger on the Am as you'll see me doing here playing off of the G note on the top string. And you can also do a lift on the Am with the middle and ring finger.
A few chords used in this one are as follows:

You can use and nice and easy root down up root up down up and repeat for the rhythm pattern all the way. This is a great tune if you have multiple instruments as you would have in bluegrass anyhow.
Wayfaring Stranger
Chords - Buy

Click Image For Demo
I'm picking a main break in this one following mainly the melody of the song. Many of the notes are built right into the chord itself. and also picking a little on the outtro.
You'll find many variations of this song depending on who you listen to. I'd say the Trace Adkins, Johnny Cash, Jack White, Rhiannon Giddens and Emmylou's version are all pretty much the same.
I guess we could say the Wayfaring Stranger country bluegrass version is the most popular version covered by artists.
---
Poor Wayfaring Stranger Emmylou Harris Lyrics
I am a poor wayfaring stranger
While traveling through this world of woe
Yet there's no sickness toil nor danger
In that bright world to which I go
I'm going there to see my Father
I'm going there no more to roam
I'm only going over Jordan
I'm only going over home
I know dark clouds will gather round me
I know my way is rough and steep
Yet beauteous fields lie before me
Where God redeems their vigil's keep
I'm going there to see my mother
She said she'd meet me when I come
I'm only going over Jordan
I'm only going over home
---
Homepage
Female Artists Music