Pop Songs Made Acoustic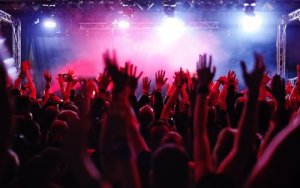 In this pop songs made acoustic section I'll show you how easy it is to learn some of your favourite pop numbers on guitar.
Often times people shy away from pop songs on the radio because of the additional over-dubbing of song tracks with special effects tracks added in etc ... but in reality, the songs in this category are no different than any other genre when it comes to learning how to play them acoustically.
Once you strip away all the added "extras" in any recording, it still comes down to the beat and rhythm of the song. Of course when you're playing a song like "Livin La Vida Loca" by Ricky Martin where you have a huge horn section, that's a little tricky to duplicate. But you'd be surprised what you can fit into rhythm.
As always, if you're looking for a specific artist or band on this site, use the A-Z- Directory as changes are taking place here weekly.
---
Pop Songs Made Acoustic List Of Artists
Only a few artists in this section so far have a page dedicated to their tunes and they are:
Michael Jackson, Neil Diamond, Prince, The Lovin Spoonful.
Other artists that fall into this pop category are Adaline, Adele, Beagle Music ltd, Ben Harper, Benny Mardones, Billy Fury, Celine Dion, Cher, Colbie Caillat, Culture Clue, Daniel Boone, David Cassidy, Dean Friedman, Diana Ross, Duncan Sheik, Ed Sheeran, Edison Lighthouse, England Dan & John Ford Coley, Erasure, Feist, George Michael, Graham Bonnet, Grease 2, Guys Next Door, Hamilton Joe Frank & Reynolds, Harry Styles, Hot Chocolate, Jigsaw,  Joe Jackson, John Legend, John Mayer, John Parr, John Paul Young, Jon English, Joshua Kadison, Justin Beiber, Katrina And The Waves, Kitty Davis And Lewis, Lana Del Ray, Leon Russell, Lloyd Cole, Looking Glass, Madonna, Maroon 5, Matthew Barber, Maureen McGovern, Mazzy Star, Michael Neasmith, Middle Of The Road, Mungo Jerry, Natalie Imbruglia, Passenger, Paul Anka, Pink, Pussycat, Ricky Martin, Rita Coolidge, Ryan Cambrera, Sandy Coast, Sesame Street, Sheryl Crow, Shoes, Slow Club, Spawnbreezie, Steve Forbert, Taco, Terrence Trent Darby, Terry Jacks, The Bay City Rollers, The Jonas Brothers, Toby Beau, Tommy Tutone, Uncle Kracker, Venga Boys and Wendy Matthews.
View the lessons for this group of artists here.
---
Thanks for stopping by this pop songs made acoustic page. I hope some of these pop guitar lessons were helpful. More will be added in the future.
Homepage