Here on this REO Speedwagon the hits page you'll find a collection of demo covers, free chord sheets, rhythm tips and full lesson tutorials available for purchase for a small fee to help lean some classic from REO Speedwagon.
Jump links to quickly access sections.
Don't Let Him Go hails from the 1981 Hi Infidelity album and was written by Kevin Cronin. The single peaked at #24 on the Hot 100 Billboard charts.
The song also broke the top 30 in Belgium and The Netherlands. Kevin Cronin stated that this was the first song he'd written for the Hi Infidelity album.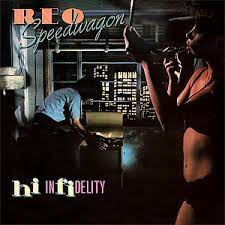 Keep On Lovin' You was written by Kevin Cronin of REO Speedwagon back in 1980 and appears on the bands "Hi Infidelity" album. The song reached #1 in Mar of 1981 and was the bands first single to do so. It also reached #7 in the UK.
Cronin recalls that the band were not very receptive when they heard him first play it on the piano, but eventually all got on board and the rest is history.
Ridin The Storm Out was released as a single back in 1973 from the album of the sam name.
The song managed to peak at #102 in the US.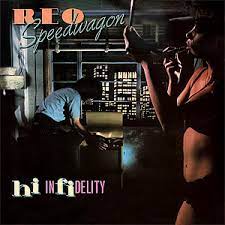 Take It On The Run was another single released from the 1980 Hi Infidelity album. The song peaked at #5 in the US, #4 in Canada and #19 in the UK.
Don't Let Me Down was the original title of the song but Cronin convinced the others to change it to Take It On The Run.
Time For Me To Fly hails from the 1978 album You Can Tune A Piano But You Can't Tuna Fish. The song was released as a single and hit #56 in the US and #90 in Canada.
The album peaked at #29 in the US and sold more than 2 million copies. Dolly Parton did a bluegrass version of this song. See the link below.
Thanks for stopping into my REO Speedwagon the hits page and I hope the info here was useful to you.