Ricky Martin Songs
On The Acoustic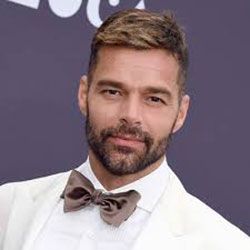 Here you'll find 3 Ricky Martin songs available for the acoustic player. View my acoustic demos as well and if you'd like to purchase any full lesson video, that option is here also and grab the free chord sheets in .pdf format.
Three Ricky Martin Songs - Tutorials
La Vido Loca means the crazy life in Spanish. Ricky Martin released Livin La Vida Loca on English debut album in Mar of 1999.  To say this song launched Ricky Martin's career in the English speaking world would be an understatement. The song won numerous awards and hit #1 in the US, UK, Canada, Greece, Hungary, Ireland, New Zealand and Romania.
Ricky Martin released this song from the "Sound Loaded" album back in Oct of 2000. She Bangs hit #1 in several countries and was a top 5 in several others. A music video also accompanied this song. Martin won a Latin Grammy for this song. 
---
This song was from the debut album of 1999 also and was the 2nd single following Livin La Vida Loca. Although not as successful as that song, She's All I Ever Need scored tow #1's on two Latin charts in the US, a #2 on Billboard and a #10 in Finland. A music video was also produced for this song.
---
Ricky Martin Background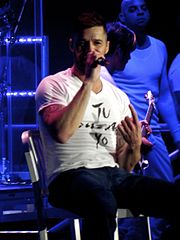 Ricky Martin was born in San Juan in 1971 on Christmas Eve and has both US and Spanish citizenship. He was singing on stage at age 12 with a boy band called Menudo and began his solo career in 1991. He is probably the biggest Latin artist on the planet.
If you never saw his debut performance to the US on the 41st Grammy's in Feb 1999 singing "The Cup Of Life", I'd suggest you look that one up on youtube. A night to remember for sure. Martin has also acted on stage and appeared on TV shows in Mexico and on General Hospital, a soap opera in the US and on American Crime Story.
He also wrote a childrens book back in 2013 in both English and Spanish.
---
Ricky Martin On Tour
---
Thanks for stopping by this Ricky Martin songs page. I'll be covering more of his work in the near future.

You might like these also ...
---
HomePage -- Pop Music