Rosanna Chords
On The Acoustic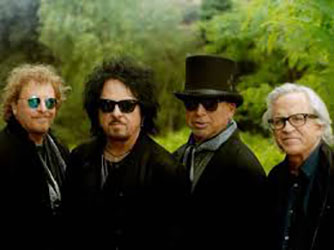 Here on this Rosanna chords page you'll find my acoustic guitar demo, purchase link to the full lesson, the lyrics to the song as well as a free .pdf Rosanna Chords sheet you can download.
Rosanna Chords Demo Lyrics & Pdf
Rosanna was also from the ToTo IV album and peaked at #2 on Billboard in 1983. The song helped the band win a Grammy Award for album of the year. Bass player Mike Porcaro was a new addition to the band and did not play on the actually recording, but does appear in the music video.

---
Rosanna Lyrics
All I want to do when I wake up in the morning is see you eyes
Rosanna, Rosanna
Never thought that a girl like you could ever care for me - Rosanna
All I want to do in the middle of the evening is hold you tight
Rosanna, Rosanna
I didn't know you were looking for more than I could ever be
Not quite a year - since you went away - Rosanna yeah
Now she's gone and I have to say
Meet you all the way
Meet you all the way - , Rosanna, yeah
Meet you all the way
Meet you all the way - , Rosanna, yeah
I can see your face still shining through the window on the other side
Rosanna, Rosanna
I didn't know that a girl like you could make me feel so sad - Rosanna
All I want to tell you is now you'll never ever have to compromise
Rosanna, Rosanna
I never thought that losing you could ever hurt so bad
Not quite a year - since you went away - Rosanna yeah
Now she's gone and I have to say
Meet you all the way
Meet you all the way - , Rosanna, yeah
Meet you all the way
Meet you all the way - , Rosanna, yeah
Break
Not quite a year - since you went away - Rosanna yeah
Now she's gone and I have to say
Meet you all the way
Meet you all the way - , Rosanna, yeah
Meet you all the wayb A+ F
Meet you all the way - , Rosanna, yeah
---
HomePage --- Toto Songs