Santa Claus Is Coming To Town Chords On The Acoustic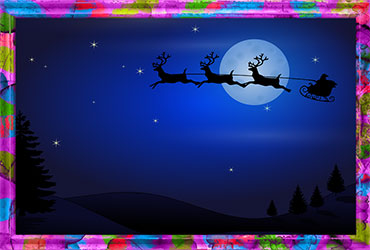 Here on this santa Claus Is Coming To Town chords page you'll find my acoustic guitar demo, purchase link to the full lesson, the lyrics to the song as well as a free .pdf to Santa Claus Is Coming to Town Chords sheet you can download.

Santa Claus Is Coming To Town
Chords Demo Lyrics & Pdf
Back in 1934 this song first appeared on the Eddie Cantor radio show. It became an instant hit when George Hall and his Orchestra performed the song with Sonny Schuyler on vocals. Hear the original version below from 1934. Many artists including Michael Buble, The jackson Five, Bruce Springsteen and others have put their spin on this classic.
Original version as first heard on the Eddie Cantor Radio 1934 - Click Here
On Amazon Album Unavail -- On Amazon Unavail
---
Santa Claus Is Coming to Town Lyrics
You better watch out ... you better not cry
You better not pout I'm telling you why
Santa Claus is coming to town
He's making a list .. checking it twice
Gonna find out who's naughty or nice
Santa Claus is coming to town
He sees you when you're sleeping
He knows when you're awake
He knows if you've been bad or good
So be good for goodness sake
With little tin horns ... and little toy drums
Rooty toot toots and rummy tum tums
He sees you when you're sleeping
He knows when you're awake
He knows if you've been bad or good
So be good for goodness sake
You better watch out ... you better not cry
You better not pout I'm telling you why
Santa Claus is coming
Santa Claus is coming
Santa Claus is coming to town
Oh Santa Claus -- He's coming to town - oh yeah
---
HomePage --- Christmas Guitar Songs