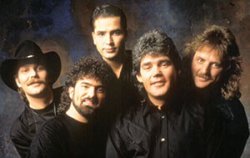 Welcome to this Shenandoah Band page where to date I have 5 Shenandoah acoustic demos, free chord sheets and purchase options for full lessons.
I'll be adding to this list over the next several months as this group has many awesome songs for the acoustic guitar player.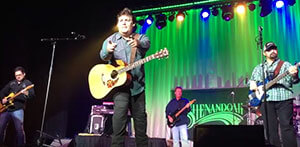 It's great to see this band performing once again. I'll add a link near the bottom of the page where you can catch up on their latest tour dates.
Shenandoah was very popular in the late 1980's and early 1990's and charted 26 singles, of which 5 went to #1. Lawsuits over the bands name crippled them financially and by 1992, they were without a contract. by 1997, Shenandoah disbanded.
The group re-emerged without Marty Raybon in 2000 and several members have come and gone from the original Shenandoah lineup.
As 2014 rolled around, Marty Raybon re-joined the group with the only other original band member drummer mike McGuire. In March 2019 Shenandoah released their new album "Reloaded" and have a new single coming out.
Many people don't know that Marty battled alcohol and it's demons but quit smoking and drinking on the very same day. He spends much of his down time working with prison inmates.