Welcome to my Sherry by TheFour Seasons page where you'll find a collection of full lesson tutorials available for purchase along with several free chord sheets in .pdf format and some rhythm tips on playing each song.
Check out some of the other artists at the bottom of this page.
Jump links to quickly access The Four Seasons song sections.

This song almost never got the recognition it eventually acquired. Bob Gaudio and Bob Crewe who both wrote many top singles for the Four Seasons, also co-wrote this song for Frankie Valli as a single for the artist.
A radio station in Windsor On Canada played this song extensively and since those airwaves covered Detroit just across the river, helped Frankie Valli get a #2 hit with this song on both sides of the border.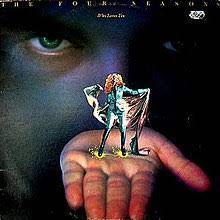 This song came out in late 1975 and by the Spring of 1976 was #1 in Canada, The UK and the US. But the lead singer of the song wasn't Frankie Valli but instead drummer Gerry Polci as you'll see from the official music video below.
This was The Four Seasons last #1 hit.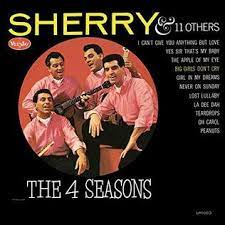 This song, written by Bob Gaudio, became a #1 hit in several countries back in 1962. The original name was Jackie baby, then became Teri Baby and finally Sherry, after the name of Gaudio's best friend Jack Spector's daughter.
This is one of several Four Season songs which made it to #1 on the charts in the 1960s.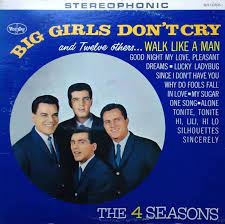 It's no secret that Bob Gaudio wrote many hits for The Four Seasons, but a guy by the name of Bob Crewe was also a co-writer on many of those hits, including this one from 1963 called Walk Like A Man. It reached #1 and was the bands 3rd #1 hit. 
Bob Crewe at the time would not leave the studio in his attempt to get the perfect mix, in sprite a fire blazing away on the floor above. Firemen had to cut through the studio door and pull Crewe out.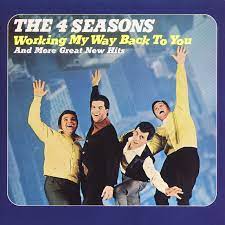 The Four Seasons in 1966 and The Spinners in 1980 both recorded this song.
The Four Seasons made it to #9 with their version and The Spinners had a #1 in the UK with their version.

Thank you for dropping by my Sherry by The Four Seasons page and I hope the info found here was useful in helping you learn Four Seasons guitar music..