Silent Night Chords
On The Acoustic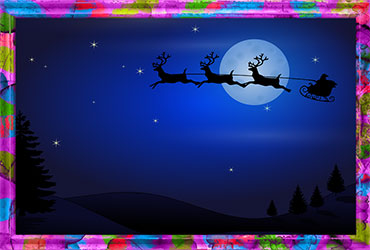 Here on this Silent Night chords page you'll find my acoustic guitar demo, purchase link to the full lesson, the lyrics to the song as well as a free .pdf to Silent Night Chords sheet you can download.

Silent Night Chords
Demo Lyrics & Pdf
You have to go all the way back to 1816 to find the origins of this classic. It was written by Father Joseph Mohr in 1816 and the music was composed by Franz Gruber in 1818. The song was performed in a small church for the first time in Mariapfarr Austria.
Bing Crosby's recorded his version from 1935 is the 4th biggest selling single of all time.
On Amazon Album -- On Amazon Song
---
Silent Night Lyrics
Silent night, holy night
All is calm, all is bright
Round yon Virgin Mother and Child
Holy Infant so tender and mild
Sleep in heavenly peace
Sleep in heavenly peace
Silent night, holy night!
Shepherds quake at the sight
Glories stream from heaven afar
Heavenly hosts sing Alleluia!
Christ, the Saviour is born
Christ, the Saviour is born
Silent night, holy night
Son of God, love's pure light
Radiant beams from Thy holy face
With the dawn of redeeming grace
Jesus, Lord, at Thy birth
Jesus, Lord, at Thy birth
---
HomePage --- Christmas Guitar Songs