Sinatra Nice And Easy Song
On The Acoustic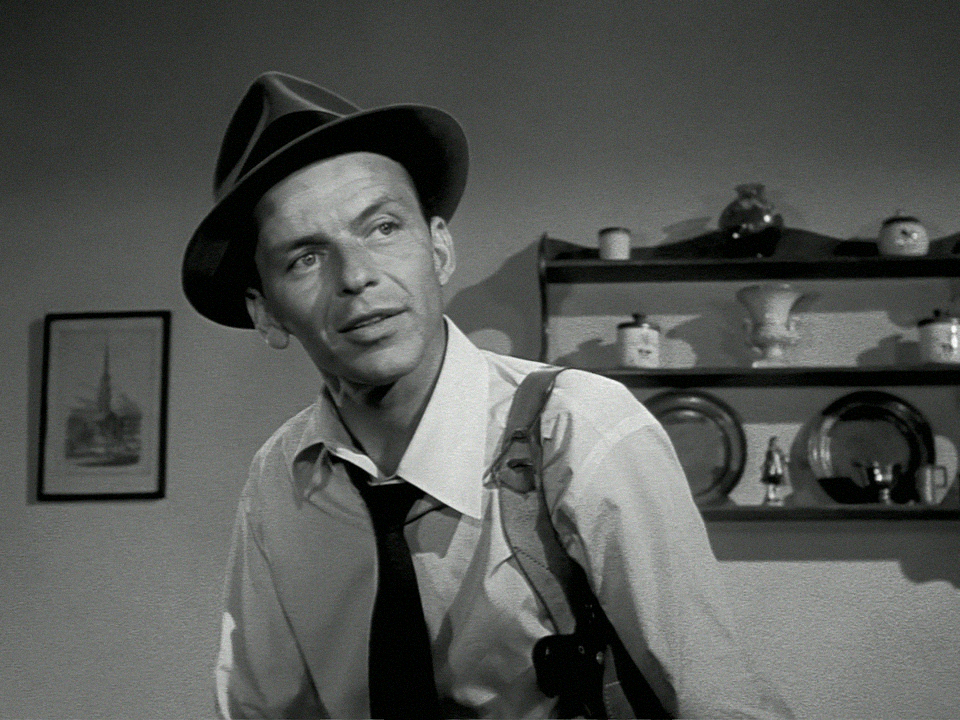 Here on this Sinatra Nice And Easy song page you'll find my acoustic guitar Free Lesson, purchase link to the full lesson, the lyrics to the song as well as a free .pdf to the Nice And Easy lyrics and chords sheet you can download.

Sinatra Nice And Easy Song
Demo Chords Lyrics & Pdf
This was not only a great song, but the name of his 1960 album of ballads, with this song being the exception and only non-ballad track on the record. The song was a single and peaked on the charts at #60. 

It's always interesting when you tackle a Frank Sinatra song on the acoustic guitar because you can pretty much assume you're going to encounter more than a typical three chord county song. And this song is certainly no three chord song.
The chords you'll need for this one, and they are in the free chord sheet in the link on this page are as follows:
C
Caug 
Am 
G 
C7 
Dm7
Gsus 
G/D# 
E7 
C+6 
G7 
A# 
A7
D7
For the rhythm on this one, if you use a root down up root up down up strumming pattern, that will get you through this one.  As you'll see if you watch the full lesson, there isn't any real picking sequences in this one as far as a full verse is concerned.
I may need to re-record this one at some point as the camera angle for the demo is a bit low.
Nice N Easy - FREE LESSON
Chords - Buy
Click Image For Free Lesson
Thanks for stopping by this Sinatra Nice And Easy song page.

---
Frank Sinatra Nice And Easy Lyrics
Let's take it nice and easy
It's gonna be so easy
For us to fall in love
Hey baby what's your hurry
Relax, don't you worry
We're gonna fall in love
We're on the road to romance
That's safe to say
But let's make all the stops along the way
The problem now of course is
To simply hold your horses, to rush would be a crime
'Cause nice and easy does it every time
We're on the road to romance
That's safe to say
But let's make all the stops along the way
The problem now of course is
To simply hold your horses, to rush would be a crime
'Cause nice and easy does it, nice and easy does it
Nice and easy does it every time
Like the man says one more time
Nice and easy does it, nice and easy does it
Nice and easy does it every time
---
Frank Sinatra Singing Nice And Easy
Acoustic Guitar Rock N Roll
Frank Sinatra Cover Songs