Sleepy Labeef Songs On The Acoustic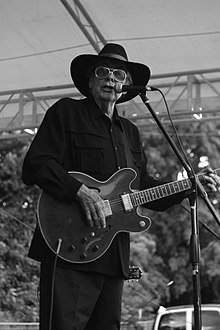 Here you'll find Sleepy Labeef songs available for the acoustic player. View my acoustic demos as well and if you'd like to purchase any full lesson video, that option is here also and grab the free chord sheets in .pdf format.
Sleepy Labeef Songs - Tutorials
Bright Lights Big City is a 1961 Jimmy Reed song which of course Jimmy Reed recorded himself but so did others including Sleep Labeef. To my knowledge Sleepy never released it as a single. Bob Dylan, The Black Crowes and The Animals are just a few others who have covered this tune.
---
Sleepy Labeef Products
Sleepy Labeef On Conan
Thanks for stopping by this Sleepy Labeef songs page.
---
HomePage --- How To Play Blues Guitar