Song Of The South Chords
On The Acoustic
Welcome to my Song Of The South chords page where you'll find my acoustic guitar demo, purchase link to the full lesson, the lyrics to the song as well as a free .pdf you can download.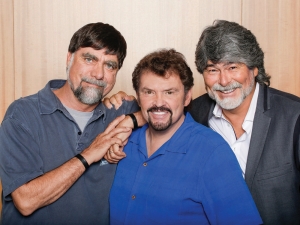 Song Of The South Chords
Demo Lyrics & Pdf
Between 1980 and 1988 Bobby Bare, Johnny Russell, Tom T Hall with Earl Scruggs all recorded this Bob McDill song. It wasn't until 1988 when Alabama put their magic onto the song did it hit #1 on the country charts.
This one is best played with a capo on the 2nd fret for the original key.
Here is the list of chords used in this song.
For the most part you'll simply chop the verses with a single downstroke as you play thru this one. The choruses you can play a bit more rhythm by using a down down up down down up pattern. 
Song Of The South
Chords - Buy Full Lesson
Click Image For Demo
And as you can see there is fiddle picking all throughout this song so some of it can be duplicated on the acoustic.
---
Song Of The South Lyrics
Song, song of the south
Sweet potato pie, and I shut my mouth
Gone, gone with the wind
There ain't no body looking back again
Cotton on roadside, cotton on the ditch
We all picked the cotton but we never got rich
Daddy was a veteran, a southern democrat
They oughta get rich man to vote like that singing
Song, song of the south
Sweet potato pie, and I shut my mouth
Gone, gone with the wind
There ain't no body looking back again
Well somebody told us wall street fell
But we were so poor that we couldnt tell
The cotton was short, and the weeds was' tall
But Mr. Roosevelt's a' gonna save us all
Well momma got sick, and daddy got down
The county got the farm, and we moved to town
Poppa got a job with the TVA
We bought a washing machine, and then a Chevrolet
Song, song of the south
Sweet potato pie, and I shut my mouth
Gone, gone with the wind
There ain't no body looking back again
Song, song of the south
Sweet potato pie, and I shut my mouth
Gone, gone with the wind
There ain't no body looking back again
Song, song of the south
Gone, gone with the wind
Song, song of the south
Sweet potato pie, and I shut my mouth x 3
Gone, gone with the wind
There ain't no body looking back again
---
Country Music Groups --- Alabama Back Home Country Music