Star Baby Chords
On The Acoustic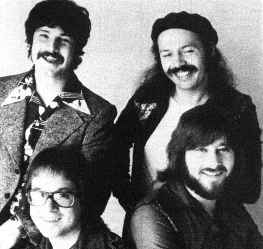 Here on Star Baby chords page you'll find my acoustic guitar demo, purchase link to the full lesson, the lyrics to the song as well as a free .pdf to Star Baby Chords sheet you can download.

Star Baby Chords
Demo Lyrics & Pdf
From their 1974 album called "Road Food" come this song written by Burton Cummings called Star Baby. The Guess Who had a #9 in Canada and a #30 in the US on the Cash Box chart. They also performed the song live on Dec 14, 1973 on the show Midnight Special. You can watch that performance from the link below. 
The Guess performs Star Baby on Midnight Special Dec 14th, 1973 - Click here.
---
Star Baby Lyrics
Well I never been much for admitting things - That's why it's all so hard to say
That I'm head over heels in love with your kind of insanity
And if it please your highness on a sunny day sometime
Can I take your picture in the park with silk and satin oh?
Star baby - Flashy little shiny little two timin' mama singin'
Star baby - Shiny little flashy little lovin' machine
I've never been much good at keepin' a secret now it's easy for me to say
That I'm head over heels shook up about the way that you fool with me
And if it please you highness on a sunny day sometime
Can you take me riding babe I'll tell you what I'm thinkin' 'bout you
Star baby - Flashy little shiny little two timin' mama singin'
Star baby - Flashy little shiny little lovin' machine
Break
Well I saw you last night on a Hollywood show - and now it's easy for me to say
That I'm head over heels shook up about the way that you sang to me
And if it please your highness on a sunny day sometimeD
Can you take me drivin' maybe kissin' in your Cadillac
Star baby - Flashy little shiny little two timin' mama singin'
Star baby - Flashy little shiny little lovin' machine --- Star Baby
Star Baby - Flashy little shiny little lovin' machine --- Star Baby
---
HomePage --- Guess Who Songs