Suite For 20G
Chords And Lyrics 
For The Acoustic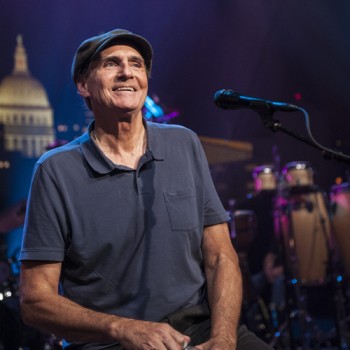 Welcome to my Suite For 20G chords and lyrics song page by James Taylor where you'll find my acoustic guitar demo, purchase link for a full lesson, the lyrics to the song as well as a free .pdf sheet you can download and some rhythm tips.

In order to get paid $20,000 in 1970, James Taylor needed one more song to complete his "Sweet Baby James" record, which was his 2nd at the time. So he strung together 3 unfinished songs into one, and this song is that result.

Suite For 20G
Chords And Lyrics
Demo, Tips & Pdf
Drop D Tuning = No
Capo = 2nd fret
Rhythm = pattern is a steady up and down - changes to all down strokes as the song takes on a rock and roll vibe 
Picking = Yes
Chords = D, Dsus, C, A, A/B, E, G and a Gb
---
Suite For 20G Lyrics
Slipping away, what can I say, won't you stay inside me, month of May?
And hold on to me golden days, slipping away.
Sunshine on my wall - to keep my mind on the things I'm saying
Footsteps in the hall - to tell me I've been this way before, nevermore.
Let it rain, sweet Mary Jane, let it wash your love down all around me
Come inside and put it down, let it rain
I've been trying hard to find a way to let you know
That we can make it shine most all the timeG
This time round I'm searching down to where I used to go
And it's been on my mind to make it shine
You can say I wanna be free------ I can say someday I will be
You can say I wanna be free---------I can say someday I will be
When I catch a common cold, wanna hear a saxophone
When I let the good times roll baby - slide me a bass trombone
Walk me down old Funky Street - Lord knows I feel good enough to eat
Hold my soul - Now I'm sure enough fond of my rock 'n roll
When I go to sleep at night - wanna hear a slide guitar
When I'm feeling loose and right go - riding in my automobile
Boney Maroney and Peggy Sue - got the rocking pneumonia got the boogywoogy flu baby
Hold my soul - said I'm sure enough fond of my rock 'n roll, good God!
Looky here, looky here, woo!
---
Thank you for dropping by my Suite For 20g chords and lyrics page. If you found the information here useful, feel free to share it on social media as it may help other acoustic guitar players who are trying to learn these James Taylor songs.

Suite for 20G
Homepage
Acoustic Guitar Folk Music