The Bellamy Brothers Songs
On The Acoustic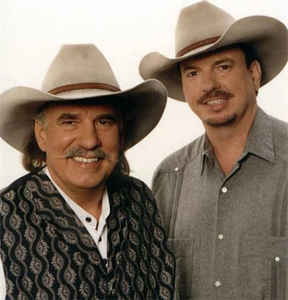 Here on The Bellamy Brothers songs page you'll find a collection of demo covers and full lesson tutorials available for purchase along with several free chord sheets in pdf. format. Help yourself to the free chord sheets where available.

The Bellamy Brothers Songs - Tutorials
David Bellamy wrote this song Big Love and it was released as a single in 1989. The song peaked at #5 on the country charts.
This song called I Need More Of You was written and released in 1985 and written by David Bellamy. It was the duo's 8th #1 hit on the country charts.
---
Released in 1979, this song was their first #1 on Billboard and 2nd #1 hit overall. Watching Grocho Marx on the show "You Bet Your Life", Grocho would often say to female contestants in Grocho fashion If I Said You Had A Beautiful Body Would You Hold It Against Me. David Bellamy say a hook there and wrote the song.
Let Your Love Flow became the brothers first #1 hit song, but on the Pop charts in 1976. David Bellamy had written a hit a few years earlier for Jim Stafford called Spiders & Snakes and that break brought the brothers to California to live and work with Stafford. Thru that connection they met Neil Diamonds drummer who thought the song would be a great song for Howard and David. Both Neil Diamond and Johnny Rivers had both passed on the song. The song became an International smash hit.
---
This song was released in 2009 from the album "Jesus Is Coming". Lord Help Me Be The kind Of Person My Dog Thinks I Am never charted.
The first single from the 1985 album "Howard & David", Old Hippie reached #2 on the US Billboard chart and hit #1 in Canada. A sequel to this song was released 10 years later in 1995 but failed to chart.
---
This one was released from the album "Strong Weakness" in 1982 and became a #1 hit. Blake Shelton covered Redneck Girl for the soundtrack - The Dukes Of Hazzard - The Beginning.
This song was wrtten by Don Williams who released his version in 1977 and had a #1 hit. Telly Savalas also recorded the song and had an International hit. In 1999 they brothers recorded Some Broken Hearts Never Mend for their album "Reggae Cowboy", but their version did not chart.
---
Frankie Miller wrote and recorded this song in 1979. Kim Carnes covered it in 1981. But it was the Bellamy Brothers version of When I'm Away From You that hit the top of the country charts in 1983.
---
Thanks for dropping by The Bellamy Brothers songs page. I'll be covering more great tunes from this great brothers duo.
---
The Bellamy Brothers Interview
---
HomePage --- How To Play Country Guitar