Welcome to The Chad Mitchell Trio songs  page where I demonstrate how to play several hit songs.
There are also free .pdf chord and lyrics sheets available for download, rhythm tips and more.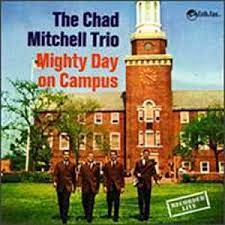 Lizzie Borden was a B-side single to the song Mighty Day which was released in 1961. Lizzie Borden charted at #44 whereas the other song did not chart.
The rack can be found on the album "Mighty Day On Campus".
The Ballad Of The Greenland Whalers was never released as a single.
The song can be found on "The Chad Mitchell Trio Collection" album.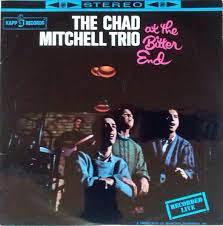 The John Birch Society song was released in 1962 and charted at #99.
The song hails from the album "The Chad Mitchell Trio At The Bitter End".
Thanks for stopping by The Chad Mitchell Trio songs page. I hope some of the info here was helpful.