The Waterboys Songs
On The Acoustic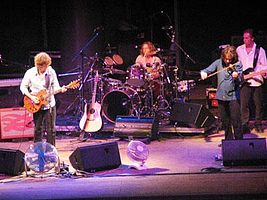 Here on The Waterboys songs page you'll find a collection of demo covers and full lesson tutorials available for purchase along with several free chord sheets in pdf. format. Help yourself to the free chord sheets where available.
The Waterboys Songs - Tutorials
The Waterboys are a group made up of members from Ireland, Scotland and England. They have been in the music business since 1983 and during that time various members have come and gone. They are still active as a group.
---
The Waterboys Mike Scott Interview
Homepage -- Irish Songs