The Wonders Songs On The Acoustic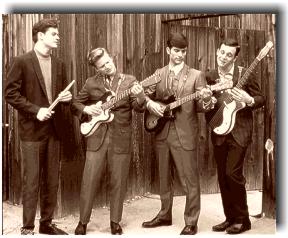 Here you'll find The Wonders songs available for the acoustic player. View my acoustic demos as well and if you'd like to purchase any full lesson video, that option is here also and grab the free chord sheets in .pdf format.
1 Of The Wonders Songs - Tutorials
This song That Thing You Do, was written for a 1996 film of the same name which was written and directed by Hollywood actor Tom Hanks. This song did reach #41 on Billboard, #31 in Canada and #22 in the UK when it was released as a single. There were 2 real bands called The Wonders back in the 1960's but never had much national success. In the movie, The Wonders were a fictitious band 60's band for the film only.
Thanks for stopping by The Wonders songs page.
The Wonders
---
HomePage --- Classic Rock Guitar Lessons