These Eyes Acoustic Cover 
By The Guess Who
Here on my These Eyes acoustic cover page you'll find my acoustic guitar demo, purchase link to the full These Eyes guitar lesson, the lyrics to the song as well as a free .pdf to the These Eyes guitar chords sheet you can download.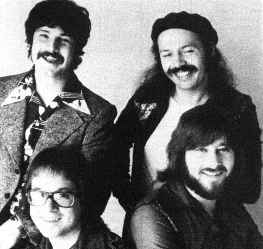 These Eyes Acoustic Cover
Demo Chords Lyrics & Pdf
You'll likely have some trouble singing this song unless you have a very high vocal range as you'll see in my demo. The problem is that the song keeps climbing the scale and is progresses.
Here are the chords you're going to use in this song:
Dm
Cmaj7
Fmaj7
D
Dmaj7
Am
C
G
C/G
E
Amaj7
Gb
In the demo you'll notice there is enough time to play a few bass notes so I decided to put those into the mix. During the verse you'll be playing down up up down down and repeat. In the chorus you'll end up just basically shuffle strumming as you climb the scale.
The instructional tutorial will go into more detail on how to play These Eyes.
These Eyes
Chords - Buy Full Lesson

Click Image For Demo
---
There isn't any lead work in this song, just the added bass notes.
These Eyes Song Lyrics
These eyes - cry every night- for you
These arms - long to hold - you again
The hurting's on me yeah
I will never be free, no, my baby, no no
You gave a promise to me, yeah
And you broke it - and you broke it, oh no
These eyes - watched you bring - my world to an end
This heart - could not accept - and pretend
The hurting's on me, yeah
I will never be free, no, no, no
You took the vow with me, yeah
And you spoke it - and you spoke it, babe
These eyes ---------------- are crying
These eyes have seen a lot of loves
But they're never gonna see another one like I had with you
These eyes ------------- are crying
These eyes have seen a lot of loves
But they're never gonna see another one like I had with you
These eyes ---------- are crying
These eyes have seen a lot of loves
But they're never gonna see another one like I had with you
These eyes - cry every - night for you
These arms - these arms long to hold you hold you again
These eyes ---------------- are crying
These eyes have seen a lot of loves
But they're never gonna see another one like I had with you
These eyes ------------- are crying
These eyes have seen a lot of loves
But they're never gonna see another one like I had with you
These eyes ---------- are crying
These eyes have seen a lot of loves
But they're never gonna see another one like I had with you
---
Homepage
Classic Rock Bands