Here on this Tom Jones album covers page you'll find a collection of demo covers and full lesson tutorials available for purchase along with several free chord sheets in pdf. format. Help yourself to the free chord sheets where available.
It makes you wonder must go through an artists mind when they pass up on a song, only later to discover the song was a huge hit. Well PJ Proby recorded this song in late November 1967, but hated the song so much he decided not to include it on his album. Tom Jones decided to record his version in Dec, a month later.
Delilah was a monster smash hit for Jones, hitting #1 in many countries and other countries at #2-#5.
1. Delilah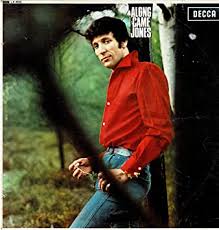 I'm not sure when Tom Jones recorded this song but it was sometime around 1970 or before. But there is no indication that he released this song as a single. And I'm not sure which album the song hails from. 

2. I Believe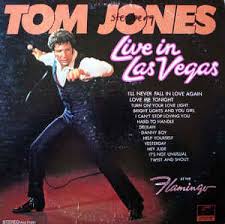 Sandie Shaw was going to record this song. Tom Jones did the demo version for her to listen to. This was in 1965 and before anyone had ever heard of a Welsh singer by the name of Tom Jones. Sandie Shaw was so impressed with the demo that she encouraged Tom Jones to release it.
And wouldn't you know it, the song became a #1 hit in the UK and a #10 for Tom Jones in the US. One member of Jones band was missing the day of the recording. So across the street, an unknown keyboard player sat in on the session. We would later know this man as Elton John. 
3. It's Not Unsual
This song was another monster song for Tom Jones when it was released back in 1968. It was a #1 in five countries and a top 10 in three others. This is actually an Italian song with completely different lyrics, so the melody was put to new English lyrics and voila. 

4. Just Help Yourself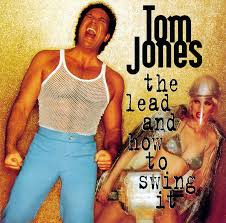 Tom Jones released this song back in 1977 and the song became a #1 country hit in both the US and Canada.

5. Say You'll Stay Until Tomorrow
She's A Lady is a single from the 1971 album of the same name. The song hit #1 in Canada and #2 in the US. Paul Anka wrote the song and released his version a year earlier in 1970, but the Jones version became the most popular. Anka and Jones did a duet of the song for Paul Anka's 2013 Duets CD but Anka re-wrote the first verse.
Thanks for stopping by this Tom Jones album covers page. I hope you found what you were looking for here. 
6. She's A Lady