Tony Joe White Songs On The Acoustic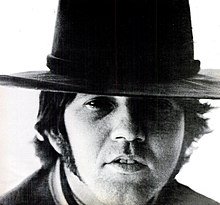 July 23rd, 1943 – Oct 24th, 2018 (aged 75)
Here you'll find Tony Joe White songs available for the acoustic player. View my acoustic demos as well and if you'd like to purchase any full lesson video, that option is here also and grab the free chord sheets in .pdf format.
Tony Joe White Songs - Tutorials
Tony Joe White wrote Polk Salad Annie in 1968 and in 1969 the song went to #8 on the Billboard Hot 100 charts. Elvis Presley also recorded a version of this tune. Tony Joe White also wrote the song Rainy Night In Georgia, which was popular for Ray Charles. Elvis Presley's version of the song also charted in the UK and Ireland.
Thanks for stopping by this Tommy Tucker songs page.
---
Tony Joe White Products
Tony Joe White Documentary
---
HomePage --- How To Play Blues Guitar