Welcome to my Tony Orlando songs page where you'll find a few demo covers and full lesson tutorials available for purchase along with several free chord sheets in .pdf format.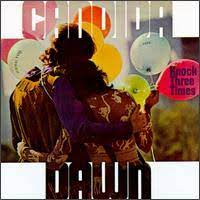 Knock Three Times was not actually credited as a Tony Orlando recording but as a Dawn recording because Orlando secretly recorded the song
without his record label knowing about it as he was working for a competing label at the time as a producer/singer. The song was released as a single in 1970 from his album "Candida"
and made it to #1 in several countries including the UK and the US. 
In 1971 Billy Crash Craddock took the song to #3 on the country charts.
Tie A Yellow Ribbon hit the airwaves in 1973 and was a huge hit reaching #1 in the US and the UK.
A yellow ribbon in the 1970s meant a loved one was away on military dury or serving time in jail, and
upon their return would be welcomed home.
The song hails from the album "Tuneweaving".
Thanks for stopping by my Tony Orlando songs page and I hope you found what you were looking for.