Toto Songs
For The Acoustic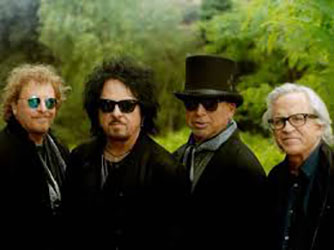 Here you'll find 3 Toto songs available for the acoustic player. View my acoustic demos as well and if you'd like to purchase any full lesson video, that option is here also and grab the free chord sheets in .pdf format.
4 Toto Songs - Tutorials
This song called Africa, was released as a single from the ToTo IV album from 1982. It is the bands only #1 hit song on Billboard and peaked in the top 10 in several other countries. Two members of the band wrote Africa and it was six months in the making, just barely making it onto the album.
2.
Hold The Line
- -
(Demo Unavail)
3.
I Won't Hold You Back
4.
Rosanna
- -
(Demo Unavail)
---
Toto was founded in 1977 and performed around the world until 2008. They reunited again in 2010 and just finished their last show on Oct 20, 2019. The group has disbanded and will never likely re-unite.
The band at one point had 3 of the Porcaro brothers as members but 2 of the 3 have since passed away. Founding members David Paich and Steve Lukather were with the group for the entire time as other members came and went.
There have been some legal issues in the past while involving the wife of founding member and drummer Jeff Porcaro as well as with management. But keep your eyes and ears open as there is a film coming out about the group in the near future.
Thanks for stopping by this Toto songs page.
---
ToTo Documentary
---
HomePage --- Classic Rock Guitar Lessons