Travis Tritt Songs
On The Acoustic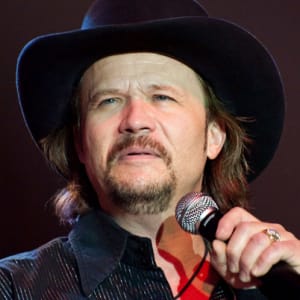 Here on this Travis Tritt songs page you'll find a collection of demo covers and full lesson tutorials available for purchase along with several free chord sheets in pdf. format. Help yourself to the free chord sheets where available.
Travis Tritt Songs - Tutorials
All songs will eventually have their own page like this.
1.
Can I Trust You With My Heart
2.
Southbound Train
500 Miles Away From Home or as many know it simply as 500 Miles, was a folk song written by Hedy West. Bobby Bare had the most successful version of the song back in 1963 with a #5 US hit. I'm not sure exactly which album Travis Tritt album this may be found on.
Anymore was co-written by Tritt and when released in 1991, went straight to #1 in both the US and Canada.
---
Not having any Travis Tritt songs reach #1 in 6 years, Best Of Intentions finally hit #1 for Travis in the summer of 2000. Nineteen years later, there have been no more #1 hits. Travis wrote the song and a music video did accompany the song. 
Travis Tritt did not write Country Club but released is as his very first single from the album of the same name back in 1989. The song peaked at #9.
---
This song, Don't Fall In Love With Me Darlin I'm A Rambler I believe is an old bluegrass number, but not sure who wrote it. Travis put the song on one of his albums but never released the song as a single.
Drift Off To Dream was the final single from the debut album "Country Club" and was released in 1991. It became a #3 hit in the US and went to #1 in Canada. The Country Club debut album produced 5 singles, and 4 of those 5 Travis Tritt songs placed in the top 10.
---
Foolish Pride was written by Travis Tritt and was his last #1 hit of the 1990's when it was released in 1994. A music video did accompany this track.
Help Me Hold On has the special significance of being the first #1 hit song from Travis Tritt and did so in both Canada and the USA. It was co-written with Pat Terry.
---
This track Homesick can be found on the album "It's All About To Change" from 1991 but was never released as a single.
From the album "No More Looking Over My Shoulder" comes this one from 1998 called If I Lost You. The single broke the top 30 charting at #29.
---
When Travis Tritt released It's A Great Day To Be Alive in 2000, the song had already been released several times and several years earlier by other acts. But is was his version that nailed down a #2 spot on the country charts.
From his 1994 album "Ten Feet Tall And Bullet Proof" came this number which had been recorded in 1989 by Keith Whitley. Travis managed a #11 in the US and a #3 in Canada with this great tune called Just Between An Old Memory And Me.
---
---
---
---
---
---
---
Travis Tritt On Beck
---
Thank you for stopping by this Travis Tritt songs page. I hope you found what you were looking for here.
You might like these also ...
---
HomePage --- How To Play Country Guitar