Wayfaring Stranger  
Trace Adkins Chords
On The Acoustic
Here on this Wayfaring Stranger Trace Adkins chords page you'll find my acoustic guitar demo, purchase link to the full lesson, the lyrics to the song as well as a free .pdf to sheet you can download.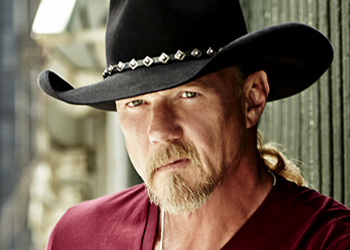 Wayfaring Stranger Trace Adkins Chords
Demo Lyrics & Pdf
Trace Adkins played the is song for the Johnny Cash Tribute 2011 GMA show. As you'll see in the demo, his version differs slightly but is very close to the Emmylou Harris version. In fact, Trace is playing the pretty much the same chords, but he has a capo on the 3rd fret and uses an Em in his version. 
The chords used in this one are as follows:

You can use and nice and easy root down up root up down up and repeat for the rhythm pattern all the way. As mentioned before, this song lends well to a multi-instrument band where member can take turns in the break.
Wayfaring Stranger
Chords - Buy

Click Image For Demo
As mentioned in the video, you can create a simple or complex picking sequence here or you can follow the melody pattern. I gave you some ideas in the tutorial but didn't nail you down to just one way. it's best to experiment and find a pattern that works best for you.
The Ed Sheeran version is quite different as he only uses over-dub sounds and some vocal backup as he sings thru the main lyrics. 
Other variations of this song depending on who you listen to are pretty close to each other. Johnny Cash, Jack White, Rhiannon Giddens and Emmylou's version are all pretty much the same.
---
Wayfaring Stranger Lyrics
I am a poor wayfaring stranger
While traveling through this world of woe
Yet there's no sickness toil nor danger
In that bright world to which I go
I'm going there to see my Father
I'm going there no more to roam
I'm only going over Jordan
I'm only going over home
I know dark clouds will gather round me
I know my way is rough and steep
Yet beauteous fields lie before me
Where God redeems their vigil's keep
I'm going there to see my mother
She said she'd meet me when I come
I'm only going over Jordan
I'm only going over home
Thanks for stopping by this Wayfaring Stranger Trace Adkins chords page and I hope you found the info here helpful.
---
Country Music Acoustic Guitar Lessons
Trace Adkins Songs Fm Wayfaring Stranger Trace Adkins Chords