Waylon Jennings Songs
On The Acoustic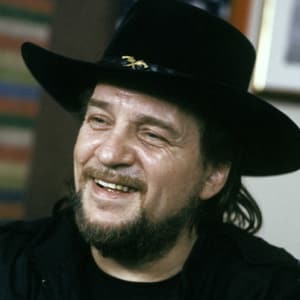 Jun 15th, 1937 – Feb 13th, 2002 (aged 64)

Here on this Waylon Jennings songs page you'll find a collection of demo covers and full lesson tutorials available for purchase along with several free chord sheets in pdf. format. Help yourself to the free chord sheets where available.
---
Waylon Jennings Songs - Tutorials
Eventually all songs will have their own pages as shown here.
1.
Wrong
| Song | Chords | Cart |
| --- | --- | --- |
| Amanda | None | Cart |
| Are You Sure Hank Done It That Way | None | Cart |
| Bob Wills Is Still The King | Here | Cart |
| Clyde | Here | Cart |
| Come With Me | Here | Cart |
| Drinking And Dreaming | None | Cart |
| Friends In California | Here | Cart |
| Good Ole Boys | None | Cart |
| I'm A Ramblin Man | None | Cart |
| I've Always Been Crazy | Here | Cart |
| Just To Satisfy You | Here | Cart |
| Lonesome Orny And Mean | Here | Cart |
| Looking For A Feeling | Here | Cart |
| Luckenbach Texas | None | Cart |
| Mama Don't Let Your Babies Grow Up To Be Cowboys | None | Cart |
| Pretend I Never Happened | Here | Cart |
| Rainy Day Woman | Here | Cart |
| Sweet Dream Woman | None | Cart |
| Walk On Out Of My Mind | None | Cart |
| Waymores Blues | None | Cart |
| Where Corn Don't Grow | Here | Cart |
| Whistlers And Jugglers | Here | Cart |
---
Waylon Jennings Documentary
HomePage --- How To Play Country Guitar