Welcome to my Wayne Newton songs page where you'll find a few demo covers and full lesson tutorials available for purchase along with several free chord sheets in .pdf format. 
Danke Schoen of course means Thank You in German and therefore originally was released in German. Wayne Newton made the song popular with his english version
released in 1963. The song also appeared in the 1986 film Ferris Buellers Day Off.
Bobby Darin was supposed to record and release this song as a follow up to "Mack The knife", but he heard Newton sing this at the Copacabana and decided he should take the
song instead.
The song hails from the album of the same name.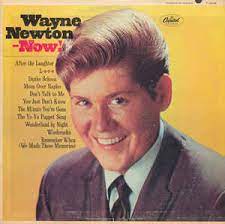 Remember When We Made These Memories was released as a single and reached #15 in the US Adult Contemporary chart and as a crossover at #69 on the Billboard Hot 100 chart.
The song can be found on the album "Wayne Newton Now".
Thanks for stopping by my Wayne Newton songs page and I hope you found what you were looking for.