White Lightning Chords
On The Acoustic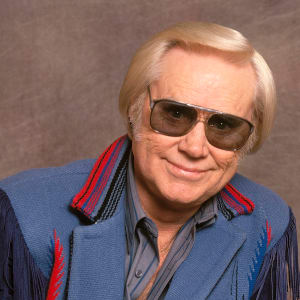 Here on this White Lightning chords page you'll find my acoustic guitar demo, purchase link to the full lesson, the lyrics to the song as well as a free .pdf to the White Lightning sheet you can download.

White Lightning Chords
Demo Lyrics & Pdf
This was George Jones first #1 hit on the country charts back in 1959. The song was written by a friend of his, J.P. Richardson a.k.a. The Big Bopper, who was killed in the Buddy Holly plane crash along with Ritchie Valens. George took 80 takes on this song, when it was finally decided that the first take was the best.
---
White Lightning Lyrics
Well, in the North of Carolina, way back in the hills - Me and my old pappy and he had him a still
He brewed white lightnin' till the sun went down - And then you'd fill him a jug and he'd pass it around
Mighty, mighty pleasin', pappy's corn squeezin' - Ssh, white lightning
Well, the "G" men, "T" men, revenuers, too
Searchin' for the place where he made his brew
They were looking, tryin to book him, but my pappy kept on cookin'
Phoo, white lightning
Well, I asked my old pappy why he called his brew - White lightning 'stead of mountain dew
I took a little sip and right away I knew - as my eyes bugged out and my face turned blue
Lightning started flashin', thunder started clashin' - Fshhh, white lightnin'
Well, the "G" men, "T" men, revenuers, too
Searchin' for the place where he made his brew
They were looking, tryin to book him, but my pappy kept on cookin'
Phoo, white lightning
Well, a city slicker came and he said "I'm tough" - I think I want to taste that powerful stuff
He took one s-slug and drank it right down - and I heard him a-moaning as he hit the ground
Mighty, mighty pleasin', your pappy's corn squeezin' - Sshoo, white lightning
Well, I asked my old pappy why he called his brew - White lightning 'stead of mountain dew
I took a little sip and right away I knew - as my eyes bugged out and my face turned blue
Lightning started flashin', thunder started clashin' - Fshhh, white lightnin'
---
HomePage --- George Jones Songs