Welcome to my Woody Guthrie songs page where you'll find a few demo covers and full lesson tutorials available for purchase along with several free chord sheets in .pdf format.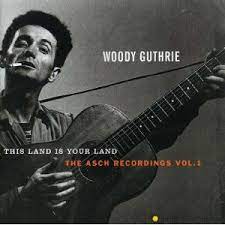 Baltimore To Washington was also a song that was part of the Asch Recordings which took place in New York City between 1944 and 1949.
I'm jus not sure which volume this particular song is on.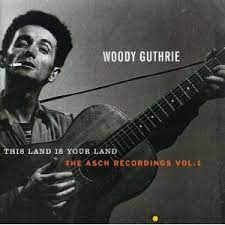 This Land Is Your Land was written by Woody Guthrie in 1940 after getting tired of hearing Kate Smith sing God Bless America. The melody is from a Carter family number called "When The World's On Fire".
After he wrote the song, he forgot about it for 4 years until 1944 when he first recorded the song on The Asch Recordings Vol 1 album. Moses Asch was the person who recorded these songs by Woody over a 5 year period.
Thanks for stopping by my Woody Guthrie songs page and I hope you found what you were looking for.