Tutorial Prices Fm $3.25 - $2.49 - $1.06 ea --> See Right Menu
Words Of Love
Chords And Lyrics
On The Acoustic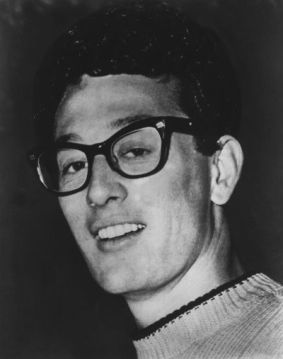 You made it into my Words Of Love chords and lyrics page. Welcome!
On this page I have a free pdf chord sheet for you to download as you watch me play this song from the free demo below. Use the lyrics to follow along with me or use the Buddy Holly video near the bottom.  A purchase link to a full guitar lesson is also available if you need more instruction or you just wish to support my efforts here.
Words Of Love
Chords And Lyrics
Demo Tips & Pdf
Buddy Holly actually had his first hit with this song that he wrote, but the hit came not from his recorded version but from The Diamonds version in May of 1957. The Beatles also recorded a version in 1964.

Drop D Tuning = No
Capo = 2nd fret
Rhythm = a rake pattern here consisting of root down up root up down up with a few notes picked
Picking = Yes
Chords = C, D, G
---
Words Of Love Lyrics 
Hold me close and - tell me how you feel
Tell me love is real --- Mm, mm, mm
Words of love you - whisper soft and true
Darling I love you --- Mm, mm, mm
Let me hear you say - The words I want to hear
Darling when you're near -- Mm, mm, mm
Words of love you - whisper soft and true
Darling I love you --- Mm, mm, mm
Mm, mm, mm -- mm, mm, mm … mm, mm, mmmmm
---
Like many songs from the 1950's you'll discover they are quite short compared to todays recordings in 2021. That had to do with radio in the those days not wanting songs longer than 3 min. So many of these old numbers from not just Buddy Holly, but all artists in this decade, were often 2 verses with a break and a repeat of the chorus. Of all fo the Buddy holly songs in this section, this one is probably the shortest.
But it's still worth learning in my opinion, and I hope this Words Of Love chords and lyrics page did provide some value to you. With all of the places online you could be, stopping here and checking out my site is much appreciated. Feel free to share this page on social media if you're there and feel others may benefit from this page.  
---
Words Of Love - Buddy Holly
---
Homepage --- Acoustic Guitar Rock N Roll