Words To American Woman
By The Guess Who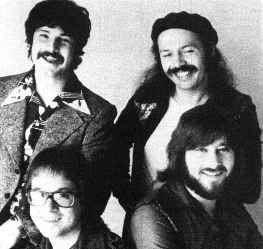 Welcome to my Words To American Woman page where you'll find my acoustic guitar demo, purchase link to the full guitar lesson, the lyrics to the song as well as a free .pdf to the chords sheet you can download.

Words To American Woman
Demo Chords & Pdf
Well a pretty simple song as far as the chords are concerned but even a two chord song can give your fingers a bit of a workout, so don't be fooled here. Use these chords with a capo on the 2nd fret to stay in the original key and I'm using Drop D tuning.
American Woman
Chords - Buy Full Lesson

Click Image For Demo
---
You're basically doing down up down up throughout this one but you can use all down strokes if you want but I think it would be a bit tiring on the right hand. I've thrown in some picking as is required in this one but again, trying to duplicate an electric lead on an acoustic isn't always the best sounding option.
American Woman Lyrics
American woman - stay away from me
American Woman - mama let me be
Don't come hanging around my door
I don't want to see your face no more
I got more important things to do
Then spend my time growing old with you
Now woman - said stay away
American woman - listen what I sayyyyy
American woman - get away from me
American woman - mama let me be
Don't come knocking around my door
I don't want to see your shadow no more
Colored lights can hypnotize
Sparkle someone else's eyes
Now woman - I said get away
American woman - listen what I say hey
American woman - I said get away
American woman - listen what I say
Don't come hanging around my door
I don't want to see your face No more
I don't need your war machines
I don't need your ghetto scenes
Colored lights can hypnotize
Sparkle someone else's eyes
Now woman - get away from me
American woman - mama let me be
Go, gotta get away, gotta get away now go go go
Gonna leave you, woman – Gonna leave you woman
Bye-bye - Bye-bye - Bye-bye - Bye-bye
You're no good for me - I'm no good for you
Gonna look you right in the eye - tell you what I'm gonna do
You know I'm gonna leave – you know Im gonna go – you know Im gonna leave
I'm gonna leave, woman
Goodbye, American Woman
---
Homepage
Classic Rock Bands