Here on my new site you'll find a variety of lessons covering all of the styles listed in the left menu. The site has just been stated on this date 1 Apr 2019 so please be patient.
The country section should be completed by Monday the 22nd of Apr 2019. I've broken it up into 5 sections and will be adding a 6th entitled "Country Lyrics". That will happen when all artists are in their respective places.
Keep in mind that all links over on my youtube channel also have to be changed ... so I'm doing this a section at a time.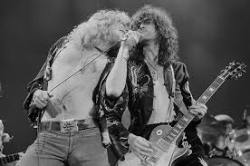 Beginning the week of the 22nd-27th of Apr, the goal is to complete the Rock Artists and Bands section. Again this category will be subdivided up for ease of locating information.
It too will have a lyrics category to help you quickly find specific songs. These deadlines I have set here are in the event nothing else gets in the way and they are only estimates ... but those are the time-frames I'm working with and shooting for. 
All other remaining categories I'm hoping will be completed by the end of Apr 2019. This may not include the Christmas and Irish category as those are usually specific times of the year ... so they will be completed last.
That's the plan ... thanks for your patience. If you have any suggestions, I'm open to your feedback ... but it doesn't mean I'll implement your suggestions. I'm going with this format for now, but it may change slightly over time ... or it may not.