Contact Me ---- Kirby's Going AI
Tutorials $3.25ea (fingerpicking $5) or any 10 for $10 (use "Any10410" at checkout)
Best Deal - Any 50 for $25 Details here.
Paid request to learn your fav song $25 (comes with any 8 freebies - so 9 for $25)
*NEW* - Zoom Calls With Kirby @ $25/hr - Contact Me for a session
Very Easy Country Guitar Songs
Very Easy Country Guitar Songs
On The Acoustic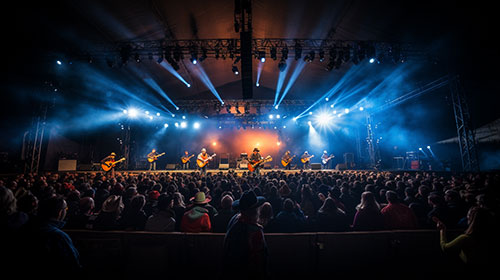 Welcome to this very easy country guitar songs section of my site. If you're looking to learn old country, new country, country by bands or duo's and female country, you're in the right place.
This section has links to tons of country demos, free chord sheets, rhythm tips and some background info on songs by Conway, Alabama, Chesney, Cash, Merle and many other artists.
Very Easy Country Guitar Songs
For The Acoustic
5You can scroll this page or use the jump links below. Currently this page has 37 sections.
Jump menu to quickly access the artists/bands on this page.

---
50s & 60s Country Music
This section has 20 artists and 20 songs but lives in the 50s & 60s section, but I'll link it here with the following artists and songs ... Billy Walker, Don Gibson, Eddy Arnold, Ernest Tubb, Faron Young, Ferlin Husky, Floyd Crammer, George Hamilton IV, Guy Mitchell, Hank Snow, Jack Green, Johnny Preston, Lefty Frizzell, Leroy Van Dyke, Porter Wagoner, Red Steagall, Roy Acuff, Roy Clark, Slim Dusty and Tommy Hunter.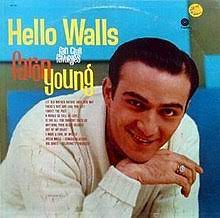 Break My Mind

Carroll County Accident

Charlies Shoes

Hello Walls

If I Had To Do It All Over Again

I'm Moving On

Last Date

Lights On the Hill

Lone Star Beer And Bob Wills Music

Make The World Go Away

Running Bear

Singin The Blues

Smoking Cigarettes & Drinking Coffee Blues

Sweet Dreams

The Wabash Cannonball

There Goes My Everything

Travelling Man

Waltz Across Texas

Walk On By

Wings Of A Dove
50 and 60s country section is here.
---
Alan Jackson Section
This Alan Jackson section is comprised of 30 tutorials.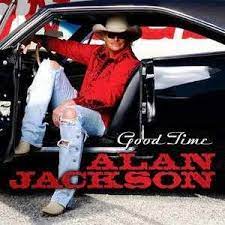 A Little Bluer Than That

Bug In My Margarita

Chasin That Neon Rainbow

Chattahoochee

Drive

Gone Country

Had It Not Been You

Here In The Real World

Home

I Wish I Could Back Up

I'll Try

It Must Be Love

It's 5 o'clock Somewhere

Jim And Jack And Hank

Just As I Am

Livin On Love

Loves Got A Hold On You

Midnight In Montgomery

Pop A Top

Precious Memories

Remember When

She's Got The Rhythm

Someday

Small Town Southern Man

The Older I Get

The One You're Waiting On

Tonight I Climbed The Wall

Tryin Not To Love You

Where Were You When The World Stopped Turning

You Can Always Come Home
---
Jump To Top
---
Brad Paisley Section
This section has 10 songs by Brad Paisley and are as follows;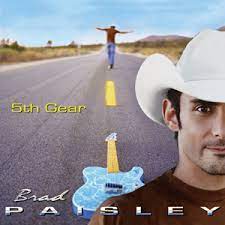 Alcohol

I'm Gonna Miss her




I'm Still A Guy




New Again




Online




Ticks




We Danced

Whiskey Lullaby

Wrapped Around

You'll Never Leave Harlan Alive
Jump To Top
---
Buck Owens Section
I'm still completing this Buck Owens section but here are a dozen numbers.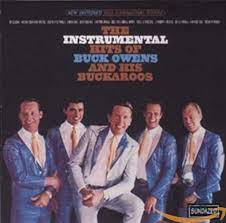 Act Naturally

Buckaroo

Crying Time

Loves Gonna Live Here Again

Made In Japan

Open Up Your Heart

Rolling In My Sweet Baby's Arms

Satan's Gotta Get Along Without Me

The Streets Of Bakersfield

Tiger By The Tail

Truck Driving Man

Waitin In Your Welfare Line
---
Chris Ledoux Section
I have 12 Chris Ledoux numbers here. The links all work for the link below but the content is not yet in place on that page. 
Country Fair

Memories & Melodies

Riding For A Fall

Slow Down

Six Bucks A Day

Soft Place To Fall

Ten Seconds In The Saddle

The Call Of The Wild

The Lawman Reverend Brown

Under This Old Hat

Something In The Wind

Workin' Mans Dollar
Jump To Top Of Very Easy Country Guitar Songs
---
Chris Stapleton Section
I have 14 Chris Stapleton lesson here. The links all work for the link below but the content is not yet in place on that page. 

Another Try

Broken Halos

Drink A Beer

Either Way

Ghosts Of Mississippi

Midnght Train To Memphis

More Of You

Nobody To Blame

Sometimes I Cry

Starting Over

Tennessee Whiskey

Traveller

Trying To Untangle My Mind

When The Stars Come Out
Chris Stapleton section is here.
Jump To Top
---
Don Williams Section
This section has 15 Don Williams songs, some of which are covers of others artists songs including;
Better Than Today

Desperately

Diamonds To Dust

I Just Came Here For The Music

I Recall A Gypsy Woman

I'll Be There

Imagine That

Leaving For The Flatlands

Say It Again

She's In Love With A Rodeo Man

Some Broken Hearts Never Mend

The Old Trail

Til The Rivers Run Dry

Wonderful Tonight

You're My Best friend
Jump To Top
---
Dwight Yoakam Section
One of the numbers here by Dwight is a collaboration with Buck Owens. This sections includes;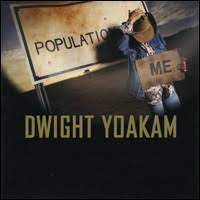 1000 Miles

1000 Miles From Nowhere

Ain't That Lonely Yet

Buenas Noches From A Lonely Room

Close Uo The Honky Tonks

Guitars & Cadillacs

Home For Sale

I Sang Dixie

Johnsons Love

Love Caught Up To Me

Pocket Of A Clown

Purple Rain

Stop The World And Let Me Off

The Back Of Your Hand

The Streets Of Bakersfield

Things Change

Turn It On Turn It U Turn Me Loose

Two Doors Down

You're The One
Jump To Top Of Very Easy Country Guitar Songs
---
Garth Brooks Section
To start with I'll place 10 Garth Brooks songs in this list but I have many others to add.
Baby Let's Lay Down And Dance

Cowboy Bill

Friends In Low Places

Honky Tonk Somewhere

In Lonesome Dove

It Doesn't Matter To The Sun

Learning To Live Again

That Summer

The Cowboy Song

The Thunder Rolls
The Garth Brooks section is here.
Jump To Top
---
Gene Watson Section
14 Karat Mind
I Don't Need A Thing At All
I Got No Reason
Nothing Sure Looks Good On You
You're Out There Doin' What I'm Here Doin' Without

Jump To Top
---
George Jones Section
This section currently only has 6 songs, but I have more than 20 to add soon.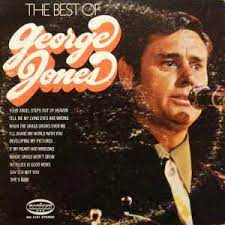 A Good Year For The Roses

A Picture Of Me Without You

I'm A One Woman Man

Me And Jesus

She Loved A Lot In Her Time

Tennessee Whiskey

The Grand Tour

The One I Loved Back Then

Walk Through This World With Me
Jump To Top
---
George Strait Section
Here are the songs / lessons in this section.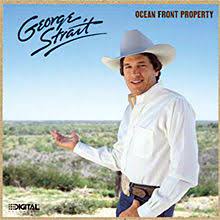 A Fire I Can't Put Out

Adalida

Amarillo By Morning

Blame It On Mexico

Blue Clear Sky

Carrying You Love With Me

Check Yes Or No

Christmas Cookies

Desperately

Drinkin Man

Easy Come Easy Go

Fool Hearted Memory

Give It Away

God And Country Music

He Must Have Hurt You Really Bad

Heartland

I Can Still Make Cheyenne

I Cross My Heart

I Gotta Get To You

I Hate Everything

I Just Wanna Dance With You

If It Wasn't For Texas

It Ain't Cool

Living For The Night

Love Without End Amen

Nobody In His Right Mind

Ocean Front Property

Seashores Of Old Mexico

The Best Day

The Fireman

Three Nails And A Cross

Troubadour

Unwound

Where Have I Been All My Life

Wrapped

Write This Down

You'll Be There
Jump To Top
---
Glen Campbell Section
Here are a few great numbers to learn by Glen Campbell.
A Thing Called Love

Adios

By The Time I Get To Phoenix

Country Boy

Crying Time

Didn't We

Galveston

Gentle On My Mind

Nothing But the Whole Wide World

Rhinestone Cowboy

Southern Nights

The Hand That Rocks The Cradle

The Highwayman

Try A Little Kindness

Universal Soldier

Wichita Lineman
Glen Campbell section is here.
---
Hank Williams Sr Section
Here are 11 classics from Hank Williams Sr. Hank Jr will be on one of the mixed pages (see below once they are in place).Like the Stapleton section above, links are functioning but content is not yet in place on the Hank page.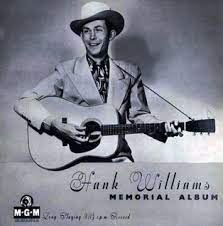 Cold Cold Heart

Dear John

Half As Much

Jambalya

Lonesome Whistle

Long Gone Lonesome Blues

Lost Highway

Love Sick Blues

Someday You'll Call My Name

They'll Never Take Her Love From Me

You Win Again
Hank Williams Sr section is here.
Jump To Top Of Very Easy Country Guitar Songs
---
Hank Williams Jr Section
In this section you'll find 21 great numbers from old Bocephus himself.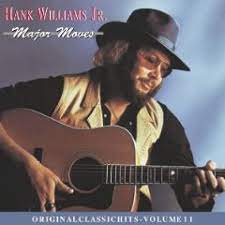 A Country Boy Can Survive
Ain't Misbehavin'
All My Rowdy Friends (Have Settled Down)
All My Rowdy Friends Are Coming Over Tonight
Attitude Adjustment
Between Heaven And Hell
Clovis New Mexico
Come And Go Blues
Dinosaur
I'm Just A Man
Leave Them Boys Alone
Long Way To Hollywood
Losing You
Major Moves
Mr Lincoln
Mr Weatherman
Practice What I Preach
Red White & Pink Slip Blues
That's How They Do It In Dixie
Where The Soul Never Dies
Wild And Blue



Hank Williams Jr section is here.

Jump To Top
---
Jerry Jeff Walker Section
Gypsy Songman
I Feel Like Hank Williams Tonight
Little Bird
Mr Bojangles
Navajo Rug
Pickup Truck Song
What I Like About Texas

Jerry Jeff Walker section is here.

Jump To Top
---
John Anderson Section
Try these 8 numbers from John Anderson on the acoustic.

1959
I Will Cross Over The River
I'm Just An Old Chunk Of Coal
Seminole Wind
Someday I'm Gonna Go Fishin
Straight Tequila Night
Swingin
Walking In The Shadow

Jump To Top
---
Johnny Cash Section
In this Johnny Cash section you'll find 13 numbers to start with. More will be added that I have recorded but not yet listed here.
Ain't No Grave

Ballad Of A Teenage Queen

Cocaine Blues

Delias Gone

Flesh And Blood

Goodbye Little Darlin

I Walk The Line

In The Jailhouse Now

It Aint Me Babe

Jackson

Ring Of Fire

San Quentin

Wanted Man
Jump To Top
---
Keith Urban Section
Blue Ain't Your Color

For You

Jeans On

Kiss A Girl

Memories Of Us

Only You Could Love Me This Way

Raining n Sunday

Somebody Like You

Sometimes Angels Can't Fly

Til Summer Comes Around

Tonight I Wanna Cry

Without  You

You're Not My God
Jump To Top
---
Keith Whitley Section
A Hard Act To Follow
Dance With Me Molly
Don't Close Your Eyes
If A Broken Heart Could Kill
I'm No Stranger To The Rain
I'm Over You
Kentucky Bluebird
Lonely At The Top
Miami My Amy
Tennessee Blues
Til A Tear Becomes A Rose

Will You Miss Me

Keith Whitley section is here.

Jump To Top
---
Kenny Rogers Section
Here are 12 numbers to start off this Kenny Rogers section.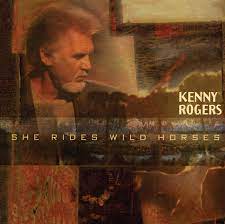 But You Know That I Love You
Buy Me A Rose
Coward Of The County
Crazy
Daytime Friends
Lady
Reuben James
Ruby (Dont Take Your Love To Town)
Scarlet Fever
The Gambler
The Greatest
We've Got Tonight

Jump To Top
---
Merle Haggard Section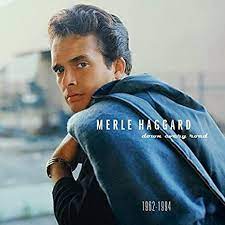 Branded Man 

Family Bible

Footlights

High On A Hilltop

Hobos Meditation

I Never Go Home Alone

I Take A Lot Of Pride In What I Am

I Think I'll Just Stay Here And Drink

 I Threw Away The Rose

In My Next Life

It's All Goin To Pot

Kern River Blues


Let's Chase Each Other 'Round The Room Tonight

Ol Country Singer

Old Fashioned Love

Someday When Things Are Good

What Have You Got Planned Tonight Diana
Merle Haggard section is here.

Jump To Top
---
Rodney Crowell Section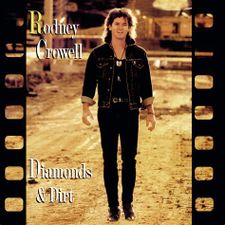 After All This Time
Famous Last Words Of A Fool
I Couldn't Leave You If I Tried
I'm Tied To Ya
Leaving Louisiana In The Broad Daylight
Many A Long And Lonesome Highway
Standing On A Rock
Stars On The Water
What Kind Of Love

Rodney Crowell section is here.

Jump To Top
---
Tracy Lawrence Section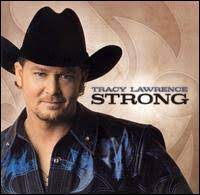 Alibis
All Wrapped Up In Christmas
Can't Break It To My Heart
How A Cowgirl Says Goodbye
Paint Me A Birmingham
Stars Over Texas
Sticks And Stones
Texas Tornado
Time Marches On

Tracy Lawrence section is here.

Jump To Top
---
Waylon Jennings Section
This section is just getting started but lets roll with 10 Waylon songs.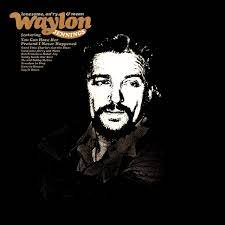 Clyde
I've Always Been Crazy
Lonesome Onry And Mean
Luckenbach Texas
Pretend I Never Happened
Rainy Day Woman
Rose In Paradise
The Wurlitzer Prize
Walk On Out Of My Mind
Wild Ones

Waylon Jennings section is here.

Jump To Top
---
Willie Nelson Section
Here are a few Willie Nelson numbers to learn on guitar.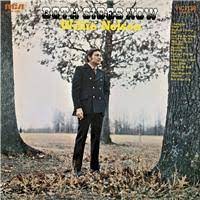 All Of Me
Blue Skies
Don't Get Around Much Anymore
I Gotta Get Drunk
If You Can Touch Her At All
It's All Goin To Pot
Just The Way You Are
One More Song To Write
Something You Get Through
The Scientist
Undo The Right

Willie Nelson section is here.

Jump To Top
---
Best Of Country Music Section
This section has songs from 3 artists that include Clay Walker, Neil McCoy and Tim McGraw.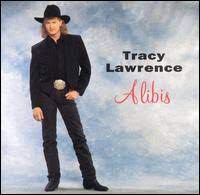 7500 OBO

If I Could Make A Living

Live Like You Were Dying

No Doubt About It

Take It To The Limit

Wink
Best Of Country Music section is here.
Jump To Top Of Very Easy Country Guitar Songs
---
In these volume sections, I'm listing the artists only and not the song titles as you'll likely know the artist before you recognize a song title. The artists in this bands section are;
Country Bands Section
Here are the 18 bands listed in this section and the 31 tutorials available so far ... Blackberry Smoke, Blackhawk, Confederate Railroad, Diamond Rio, Florida Georgia Line, Highway 101, Little Texas, Lonestar, Midland, Pirates Of The Mississippi, Pure Prairie League, Rascal Flatts, Ricochet, The Kendalls, The Kentucky Headhunters, The Tractors, Turnpike Troubadours and Whiskey Myers.
A Tornado Warning

Ain't Much Left Of Me

Amys Back In Austin

Baby Likes To Rock It

Broken Window Serenade

Cruise

Diamonds And Gasoline

Drinking Problem

Every Once In Awhile

Feed Jake

Goodbye Says It All

Good One Coming On

Heavens Just A Sin Away

Honky Tonk Heart

I Sure Can Smell The Rain

I'm Not Strong Enough To Say No

Jazzman

Life Is A Highway

Mr Mom

No Way Back To Eden

Norma Jean Riley

One Horse Town

Pretty Little Lie

Six Ways To Sunday

Something To Hold On To

That's Just About Right

The Hard Way

Trashy Women

Walk Softly On This Heart Of Mine

What Comes Naturally

What Do I Know
Country Bands section is here.
More Country Bands here.
Jump To Top
---
Play Me Some Country Music Section
This section consists of tutorials for 7 country artists including Billy Currington, Joe Diffie, Joe Nichols, Jon Pardi, Josh Turner, Luke Combs and Tracy Byrd.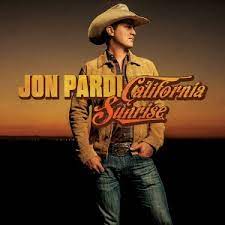 Beer Never Broke My Heart

Brokenheartsville

Dirt On My Boots

Drinking Town With A Football Problem

Gimmie That Girl

Good Directions

Head Over Boots

Heartache On The Dance Floor

Home

Hurricane

I Wouldn't Be A Man

Is It Cold In here

I've Got It Made

John Deere Green

Long Black Train

Lovin On You

Must Be Doin Something Right

Night Shift

One Number Away

People Are Crazy

Pretty Good At Drinking Beer

Pickup Man

She Ain't In It

Ships That Don't Come In

Singer In A Band

Ten Rounds With Jose Cuervo

Tequila Makes Her Clothes Fall Off

The Keeper Of The Stars

The Shape I'm In

The Truth About Men

The Watermelon Crawl

Third Rock From The Sun

When It Rains It Pours

Why Don't We just Dance

Would You Go With Me

Your Man
Play Me Some Country Music section is here.
---
More Country Artists Section
To keep this page from be too long, here are direct links to other country artists pages where you can few the titles of lessons from those pages.
---
Old Country Music Songs
This is a new section still under construction but her is what I have so far covering the following artists, Bob Wills, Bobby Bare, Charlie Rich, Conway Twitty, Delbert McClinton, Freddie Hart, Hal Ketchum, Jerry Reed, Jim Reeves, Joe Brown, Johnny Horton, Johnny Rivers, Kris Kristofferson, Marty Robbins, Mickey Gilley, Ricky Skaggs, Ricky Van Shelton, Tennessee Ernie Ford and TG Sheppard.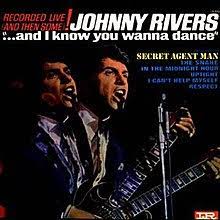 7th Son

20th Century Drifter

500 Miles Away From Home

All I Ever Need Is You

Amos Moses

Behind Closed Doors

Big Iron

Desperado Love

Detroit City

Devil Woman

Don't Cheat In Our Hometown

Don't Take It Away

Easy Loving

Have You Ever Been Lonely

He'll Have To Go

I Love You Because

I Love'em Everyone

I'll See You In My Dreams

I've Cried My Last Tear For You

Me And Bobby McGee

Moonlight And Roses

One Woman Man

Secret Agent Man

Singing The Blues

Sink The Bismark

Sixteen Tons

Small Town Saturday Night

Stand By Me

Sugar Moon

The Most Beautiful Girl In The World

Two More Bottles Of Wine

Welcome To My World

Whatever Happened To Old Fashioned Love
Old Country Music Songs section is here.
---
Jump To Top Of Very Easy Country Guitar Songs
Old Time Country Music Section
This is a section containing music from the following artists such as Charley Pride, Charlie Daniels, David Allan Coe and Roger Miller.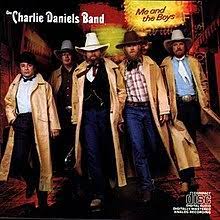 Ain't That Fine

All I Have To Offer You Is Me

Crystal Chandelier

Driving My Baby Goodbye

England Swings

Fifteen Years Ago

I Need A Little Time Off For Bad Bahavior

Jack Daniels If You Please

King Of The Road

Long Haired Country Boy

Mountain Of Love

Open Up Your Arms

Simple Man

Still In Saigon

The Ride
Old Time Country Music section is here.
---
Jump To Top Of Very Easy Country Guitar Songs
---
Mixed Vol 1 Section
This is the first of 4 Mixed country sections where you'll find 15 songs / lessons in each. The artists are listed here and not the individual songs themselves. In this section are snogs by the following artists; 
Chris Young

Cody Jinks

Creed Fisher

Hayes Carll

John Michael Montomery

Kenny Chesney

Sturgill Simpson

Thomas Rhett

Travis Tritt

Zac Brown
Jump To Top Of Very Easy Country Guitar Songs
---
Mixed Vol 2 Section
Some artists in this group are Eric Church, Marty Robbins and Steve Earle. This is is as follows;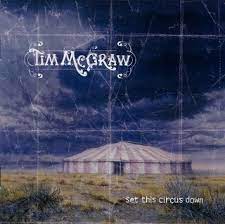 Billy Ray Cyrus

Clint Black

David Lee Murphy

Eric Church

Jacob Bryant

Jody Booth

Jon Wolfe

Steve Earle
Jump To Top Of Very Easy Country Guitar Songs
---
Mixed Vol 3 Section
This section is being dissolved.

Marc Cohn

Mark Wills

Morgan Wallen

Phil Vassar

Rodney Atkins

Vince Gill
Jump To Top Of Very Easy Country Guitar Songs
---
Mixed Vol 4 Section
This section is being dissolved.

Sam Hunt

Zona Jones
Jump To Top Of Very Easy Country Guitar Songs
---
Women Of Country Music
This section was recently combined as one section with songs from both older and newer country artists.
Aces

After Sweet Memories Play Born To lose Again

Ain't No Grave

Blue

Breakaway

Crying In The Rain

Do Ya

El Camino

Every Little Thing

Except For Monday

Hands On You

Help Me Make It Through The Night

Hush Hush

I Hope You Dance

I'll Get Over You

It's A Sin To Tell A Lie

Jambalaya

Let Me Let Go

More Hearts Than Mine

My Name Is Money

Nullarbor Song

Pushin Time

Rose Garden

Save Me

Tell Me Why

Thats The Night That the Lights Went Out In Georgia

Wall In Your Heart
Women Of Country Music is here.
Jump To Top Of Very Easy Country Guitar Songs
---
Thank you for visiting my very easy country guitar songs page and I hope the info you found here and the subsequent sections below this one, helpful.
Online Lessons For Guitar
Alan Jackson Official Website
Home Page