Here on this country singer Mark Chesnutt songs page you'll find a collection of demo covers and full lesson tutorials available for purchase along with several free chord sheets in .pdf format to assist you in learning some old country by Mark Chesnutt.
Jump links to quickly access to Mark Chesnutt sections.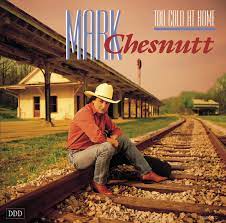 Don Everly first recorded this song in 1977. Keith Whitley also covered this song as did Mark Chesnutt in his 1990 album called Too Cold At Home.
Brother Jukebox became one of those Mark Chesnutt hit songs reaching #1 in the US and also in Canada.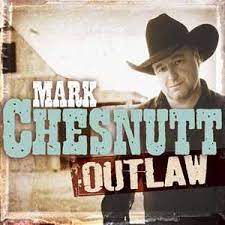 There isn't much info on this song except to say it was never released as a single but the track can be found on Mark's 2010 album "Outlaw.

Heard It In A Love Song is a Marshall Tucker song as many of you know and this song was covered by Mark Chesnutt on his 2006 album of the same name.
The song was released as a single but surprisingly did not chart and did not become a Mark Chesnutt greatest hits release as expected. The original song hails from 1977. 
Three different country artists have recorded this song included Loretta Lynn, Hank Williams Jr and Mark Chesnutt. Mark had released this song as a single form his "Longneck & Short Stories" 1992 album. The song went to #1 in both the US and Canada. There was a short radio version and a longer album version.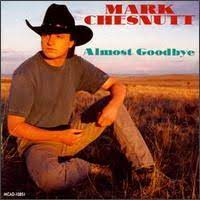 It can easily said that this number was in the Mark Chesnutt top songs category when it was released as single from the 1993 album "Almost Goodbye". It Sure Is Monday became a #1 in both the US and Canada. There was also a music video produced for the song with Mark and the band having a practice session in a bar as a group of cleaning staff come into clean up at early morning.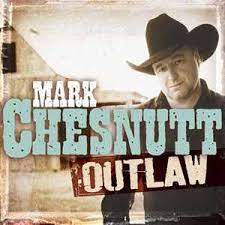 Lovin' Here Was Easier was a song written by Kris Kristofferson and recorded by Roger Miller and by Tompall & The Glaser Brothers and others including Waylon Jennings.
Mark Chesnutt said he wasn't excited about the song until he heard the Waylon version.
He decided to record it for his 2010 Outlaw album which was an album of covers. Sadly this was not a Mark Chesnutt greatest hits number as the single did not chart.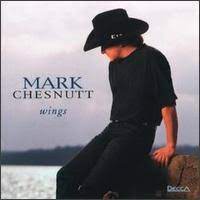 Mark Chesnutt released his version of this Todd Snider song called Trouble from his 1995 album called "Wings".
Mark's version peaked at #18 on the country charts.

Thanks for stopping by this country singer Mark Chesnutt songs page and I hope you found some useful information here in helping you learn some of these best Mark Chesnutt songs on guitar.