50s/60s | Country | Folk | Gospel | Irish | Ladies | Motown R&B | Pop | Rock Artists | Rock Bands | Vegas | Xmas | All

---
Contact Me
Pricing: $3.25ea | any 10 for $10 (use code "Any10410" at checkout) | $.50ea best deal
Paid Requests for $25ea (comes with any 8 freebies ... so 9 for $25)
100's Of Free Demos & Chord Sheets

---
Fun Folk Songs To Sing
On The Acoustic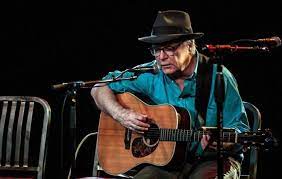 Welcome to my fun folk songs to sing page. This page is being updated as the jump off to all other folk songs on this site. So over the next few days, it will be expanding. 
Here are the artists on this page that have their own pages. Use these links to see the lesson titles below available before visiting their pages.
Amos Lee
-
Bob Dylan
-
Bruce Cockburn
-
Carly Simon
-
Carole King
-
Cat Stevens
-
Chris De Burgh
-
CSNY
-
Dan Fogelberg
-
David Gates & Bread
-
Don McLean
-
Gordon Lightfoot
-
Guy Clark
-
James Taylor
-
Jason Mraz
-
Jim Croce
-
Jimmy Buffett
-
John Denver
-
John Prine
-
Kenny Loggins
-
Lyle Lovett
-
Neil Young
-
Paul Simon
-
Ray Lamontagne
-
Simon & Garfunkel
-
Townes Van Zandt
---
The first page of other folk artists song titles can be found at the link below .. check out the lesson titles available:
Other Folk Artists
---> Arlo Guthrie, Avett Brothers, Blaze Foley, Damien Rice, Gilbert O'Sillivan, Gram Parsons, Harry Chapin, Jack Johnson, Jose Feliciano, M Ward, Nickel Creek, Richard Thompson, Seals & Crofts, Steve Goodman, The Wood Brothers
---
The second page of folks artists are below ... click the link to take you down this page and see which lesson titles are available.
Even More Folk Artists
---> Alexi Murdoch, Badly Drawn Boy, Billy Bragg, Brewer & ShipleyChristopher Cross, City & Color, Dave Loggins, David Francy, David Mallett, David Olney, Foy Vance, Hayden, Iron & Wine, Jeff Tweedy, Jim Ford, John Sebastian, Jonathan Edwards, Julian Lage, Keith Carradine, Ken Tobias, Lord Huron, Loudon Wainwright III, Michael McDermott , Nathaniel Rateliff, Noel Paul Stookey, Paul Brady, Paul Carrick, Peter Maffay, R Dean Taylor, Ron Sexsmith, Sean Rowe, Speeches, TMTCH, Tim Buckley, Uncle Tupelo, Valdy, Will Kimborough.
---
The third and final page of folk lessons available are from these artists. Check the link to junp down the page and see the lessons titles.
Last Folk Artists
---> Bahamas, Citizen Cope, Coven, Elliott Smith, James Blunt, Kitty Daisy & Lewis, Lloyd Cole, Matthew Barber, Mungo Jerry, Rodriguez, Sammy Johns.
---
Fun Folk Songs To Sing
Chords, Lyrics, Demos, Tutorials
---
1. Amos Lee
Here are six Amos Lee numbers for the acoustic.
Ain't No Cane
Arms Of A Woman
Supply And Demand
Sweet Pea

Violin
Windows Are Rolled Down

Jump To Top
---
2. Bob Dylan

Here is a nice collection of Bob Dylan numbers you should try and include a few into your set-list.
Abandoned Love
Blind Willie McTell
Forever Young

Gotta Serve Somebody
Jokerman
Just Like A Woman
Knocking On Heavens Door
Lay Lady Lay

License To Kill
Like A Rolling Stone
My Back Pages
Positively 4th Street

Shelter From The Storm
Sweetheart Like You
Tangled Up In Blue
The Times They Are A Changing
Thunder Mountain
With God On Our Side
You Ain't Going Nowhere
You're Gonna Miss Me When You Go

The Bob Dylan section is here.
Jump To Top
---
3. Bruce Cockburn
Just a few songs by this great Canadian artists you can learn.
Cry Of A Tiny Babe
Indian Wars
Love Loves You Too
Mighty Trucks Of Midnight
The Whole Night Sky
Wondering Where The Lions Are

The Bruce Cockburn section is here.
Jump To Top
---
4. Carly Simon
I don't have a lot of songs by female artists but here are a few from this great artist.
Anticipation
Let The River Run
The Right Thing To Do
You're So Vain

The Carly Simon section is here.

Jump To Top
---
5. Carole King
As mentioned with Carly Simon, I only have a handful of songs by Carole King.
I Feel The Earth Move
It's Too Later
Pleasant Valley Sunday
Smackwater Jack
So Far Away

The Carole King section is here.

Jump To Top
---
6. Cat Stevens
Cat Stevens may have morphed into Ysuf Islam, but the man wrote and recorded some great songs. Here are a few.
Another Saturday Night
Father And Son
If You Want To Sing Out
Lady D'abanville
Longer Boats
Maybe You're Right
Moonshadow
Morning Has Broken
On The Road To Find Out
Peace Train
The Wind
Trouble
Tuesday's Dead
Wild World
You Are My Sunshine

The Cat Stevens section is here.
Jump To Top
---
7. Chris De Burgh

Here are 5 numbers from Chris De Burgh for the acoustic.
A Spaceman Came Traveling
Borderline
Don't Pay The Ferryman
Lady In Red
Seven Bridges (not The Eagles Seven Bridges Road)

The Chris De Burgh section is here.
Jump To Top
---
8. CSNY
What would the music world have been without the collaboration and individual talents of these four cats.
Daylight Again
Helplessly Hoping
Hero
Johnny's Garden
Long May You Run
Love The One You're With
Our House
Southern Cross
Suite Judy Blue Eyes
Teach Your Children
Wasted On The Way
Woodstock

Jump To Top
---
9. Dan Fogelberg

I have 8 great tunes here from the late Dan Fogelberg for you to review.
Hard To Say
Leader Of The Band
Lonely In Love
Rhythm Of The Rain
Run For The Roses
Same Old Lang Syne
The Reach
The Spirit Trail

The Dan Fogelberg section is here.
Jump To Top
---
10. David Gates & Bread

I've always liked this band growing up so here are a few numbers from David Gates & Bread.
Baby I'm A Want You
Goodbye Girl
Guitar Man
If
It Don't Matter To Me
Let You're Love Go
Look What You've Done
Never Let Her Go

The David Gates & Bread section is here.
Jump To Top
---
11. Don McLean
Don McLean had a few monster hits during his career and a few are listed in this group.
American Pie
Bronco Bills Lament
Castles In The Air
Empty Chairs
The More You Pay
Vincent

The Don McLean section is here.
Jump To Top
---
12. Gordon Lightfoot
We lost this great Canadian artist in 2023 and his collection of work will be with us forever.
14 Karat Gold
Alberta Bound
Bitter Green
Black Day In July
Carefree Highway
Christian Island
Cotton Jenny
Don Quixote
Early Morning Rain
For Loving Me - Did She Mention My Name
Hangdog Hotel Room
If You Could Read My Mind
In My Fashion
Race Among The Ruin
Rainy Day People
Ribbon Of Darkness
Second Cup Of Coffee
Song For A Winters Night
Summertime Dream

Sundown
The First Time Ever I Saw Your Face
The Wreck Of The Edmund Fitzgerald
You Are What I Am

The Gordon Lightfoot section is here.
Jump To Top
---
13. Guy Clark
Here are 8 numbers from the late Guy Clark worth considering for your acoustic performances.
Desperado's Waitin For A Train
Dublin Blues
I Don't Love You That Much Do I
LA Freeway
Maybe I Can Paint Over That

My Favourite Picture Of You
Stuff That Works
The Cape

The Guy Clark section is here.
Jump To Top
---
14. James Taylor
I believe James Taylor was the first single artist to be signed to the Apple label after The Beatles. What can I say about this cat? Some fantastic music.
Carolina In My Mind
Copperline
Everyday
Fire And Rain
Frozen Man
Handyman
How Sweet It Is
Mexico
Montana
October Road
Shower The People
Something In The Way She Moves
Suite For 20G
Sweet Baby James
Up On The Roof
The Wandering
You're Smiling Face
You've Got A Friend

The James Taylor section is here.
Jump To Top
---
15. Jason Mraz
This artist I find difficult to cover because most of his songs are in a key that's just above my range. But I've mad an attempt at a few.
Everywhere
Long Drive
Love Is Still The Answer
Lucky
Quiet
Three Things

The Jason Mraz section is here.
Jump To Top
---
16. Jim Croce
An artists we lost in a plane crash back in 1973 along with his guitarist, Jim Croce left us with some awesome numbers for the acoustic guitar.
A Long Time Ago
Age
Alabama Rain
Careful Man
Don't Mess Around With Jim
Dreaming Again
Hey Tomorrow
I Got A Name
I'll Have To Say I Love You In A Song
Lovers Cross
One Less Set Of Footsteps

Operator
Photographs And Memories
Roller Derby Queen
Speedball Tucker
The Hard Way Every Time
Thursday
Time In A Bottle
Walkin Back To Georgia
Workin At The Carwash Blues

The Jim Croce section is here.
Jump To Top
---
17. Jimmy Buffett

Where do you put Jimmy Buffett? It's like this guy invented his own gerne over the years, but I think he belongs here. Or in a new category called "beachy".
Banana Republic
Barometer Soup
Changes In Latitudes
Cheeseburger In Paradise
Come Monday
Cowboy In The Jungle
Distantly In Love
Growing Older But Not Up
Havana Daydreaming
I Heard I Was In Town
Livingston Saturday Night
Lucky Stars
Manana
Margaritaville
Migration
My Head Hurts My Feet Stink ...
Nautical Wheelers
One Particular Harbour
Pencil Thin Moustache
Rue De La Guitare
Sea Of Heartbreak
Take Another Road
The Weather Is Here Wish You Were Beautiful
Trying To Reason With Hurricane Season
We Are The People Our Parents Warned Us About

The Jimmy Buffett section is here.
Jump To Top
---
18. John Denver
I don't know what it is about plane crashes, but we also lost John Denver to one quite a few years ago. His body of work is also very respectable and inspiring.
Annie's Song
Baby You Look Go To Me Tonight
Back Home Again
Fly Away
For Baby For Bobby
Goodbye Again
I'm Sorry
Leaving On A Jet Plane
Matthew

Poem Prayers And Promises
Rocky Mountain High
Sunshine On My Shoulders
Sweet Surrender
Tenderly Calling
This Old Guitar

The John Denver section is here.
Jump To Top
---
19. John Prine
Another great artists we lost in 2023 who left plenty of great songs for hopefully generations to come.
Angel From Montgomery
Crazy As A Loon
Fish & Whistle
Glory Of True Love
Hello In There
Hello In There (fingerpicking)
Illegal Smile
Iron Ore Betty
It's A Big Goofy World
Killing The Blues
Knocking On Your Screen Door
Lonesome Friends Of Science
Magnolia Wind
My Darlin Hometown
My Old Man
Paradise
Sam Stone
Souvenirs
Speed Of The Sound Of Loneliness
The Oldest Baby In The World
Unwed Fathers

The John Prine section is here.
Jump To Top
---
20. Kenny Loggins
Kenny Loggins started out as a duo with artists Jim Messina and had success in that role before branching out as a solo artist. A few of both artists songs are listed below.

Danny's Song
Footloose
Heartlight
House On Pooh Corner
Til The Ends Meet
Watchin The River Run
Your Mama Don't Dance

The Kenny Loggins section is here.

Jump To Top
---
21. Lyle Lovett
Ar artist once married to actress Julia Roberts, Lyle Lovett has his own fan base of followers and it's no surprise as some of his songs are very well produced. Here are a few.

Bears

If I Had A Boat
In My Own Mind
Private Conversation
The Waltzing Fool

The Lyle Lovett section is here.
Jump To Top
---
22. Neil Young
A man who has had controversy thru the years as a member of CSNY, a battle with Lynyrd Skynyrd and Spotify, to dragging a 4 min song out in live concert to 15 min or more, ya gotta hand it to Neil Young. The man has talent and it shows thru in his emense body of work.
After The Goldrush
Cinnamon Girl
Comes A Time
Cowgirl In The Sand
Don't Let It Bring You Down
Four Strong Winds
Harvest
Harvest Moon
Heart Of Gold
Helpless
Hey Hey My My
Human Highway
In The Days That Used To Be
Like A Hurricane
Long May You Run
Ohio
Old King
Old Man
Out On The Weekend
Powderfinger
Sugar Mountain
Tell Me Why
The Loner
The Needle And The Damage Done
Tonight's The Night
When You Dance I Can Really Love

The Neil Young section is here.
Jump To Top
---
23. Paul Simon
50 Ways To Leave Your Loves
Diamonds On The Souls Of Her Shoes
Duncan
Father & Daughter
Graceland
Kodachrome
Late In The Evening
Lobe Me Like A Rock
Me & Julio
One Trick Pony
Slip Slidin Away
Train In The Distance
---
24. Ray Lamontagne
Here are 5 numbers from Ray Lamontagne.
Crazy
For The Summer
Before Your Time
Shelter

Such A Simple Thing

The Ray Lamontagne section is here.
Jump To Top
---
25. Simon & Garfunkel
I've combined the duo's music along with some Paul Simon singles but there is no denying it that this duo was probably the most famous in the folk music field.
America
At The Zoo
Bridge Over Troubled Water
Cecilia
Feeling Groovy
For Emily Wherever I May Find Her
Homeward Bound
Kathy's Song
Mrs Robinson
Richard Cord
Scarborough Fair
Sounds Of Silence
The Boxer
The Simon & Garfunkel section is here.
Jump To Top
---
26. Townes Van Zandt
I'm not sure if we would have heard much about the genius writing talents of Townes Van Zandt if it were not for Steve Earle praising this artist. We are thankful for knowing about his work.
Be Here To Love Me
Come Tomorrow
Don't You Take It Too Bad
If I Needed You
Snake Mountain Blues
Tecumseh Valley

The Townes Van Zandt section is here.
Jump To Top Of Fun Folk Songs To Sing
---
Other Folk Artists

Here are the artists and their songs you'll find on the linked page below
Arlo Guthrie

- Last To Leave, Oklahoma Hills, St James Infirmary

Avett Brothers

- February 7, Laundry Room, Victims Of Life

Blaze Foley -

Clay Pigeons, If I Could Only Fly

Damien Rice

- Cannonball, One, Volcano

Gilbert O'Sillivan

-

Alone Again Naturally, You Are You

Gram Parsons - Sin City, Streets Of Baltimore
Harry Chapin - Cats In The Cradle, Taxi, W.O.L.D.
Jack Johnson - Breakdown, Good People
Jose Feliciano - Chico And The Man, Hitchcock Railway
M Ward - Vincent O'Brien
Nickel Creek - Somebody More Like You
Richard Thompson - Cooksferry Queen, The Mingulay Song, Shenandoah
Seals & Crofts - Closer To You, Diamond Girl, Summer Breeze
Steve Goodman

- The 20th Century Is Almost Over

The Wood Brothers- Luckiest Man, Postcards From Hell
more to come.... 
Jump To Top
---
Even More Folk Artists
Here are more folk artists and their song titles you can check out from the link below.
Alexi Murdoch

- Orange Sky

Badly Drawn Boy - The Time Of Times
Billy Bragg - Bugeye Jim
Brewer & Shipley - One Toke Over The Line
Christopher Cross - Sailing
City & Color - Fragile Bird
Dave Loggins - Please Come To Boston
David Francy - Torn Screen Door
David Mallett - Pennsylvania Sunrise, Somewhere In Time
David Olney - Stonewall
Foy Vance - She Burns
Hayden - When The Night Can And Took Us
Iron & Wine - Call It Dreaming
Jeff Tweedy - Gwendolyn, Satan Your Kingdom Must Come Down 
Jim Ford - I'll Be Ahead If I Can Quit While I'm Behind
John Sebastian - Welcome Back
Jonathan Edwards - Sunshine
Julian Lage - Keep Me From Blowing Away
Keith Carradine - I'm Easy
Ken Tobias - Every Bit Of Love
Lord Huron - Ends Of The Earth
Loudon Wainwright III - Dead Skunk
Michael McDermott - Peace Love & Brilliant Colors
Nathaniel Rateliff - And It's Still Alright
Noel Paul Stookey - Sebastian
Paul Brady - Lake Pontchatrain
Paul Carrick - Eyes Of Blue
Peter Maffay - Josie
R Dean Taylor - Indiana Wants Me
Ron Sexsmith - Middle Of Love
Sean Rowe - I'll Follow Your Trail
Speeches - Walk Off The Earth
TMTCH - The Colours
Tim Buckley - Dolphins
Uncle Tupelo - Wait Up
Valdy - Yes I Can

Will Kimborough - Goodnight Moon
Even more folk artists are here.
Jump To Top
---
Last Folk Artists
Here are the songs from these artists:
Bahamas - Already Yours, Be My Witness
Citizen Cope - Sideways
Coven - One Tin Soldier
Elliott Smith - Waltz #2
James Blunt - She's Beautiful
Kitty Daisy & Lewis - Goin Up The Country, Messin Up My Mind
Lloyd Cole - Famous Blue Raincoat, Perfect Blue
Matthew Barber - Sleep Please Be With Me
Mungo Jerry - In The Summertime, She Rowed
Rodriguez - I Wonder
Sammy Johns - Chevy Van
The last folk artists are here.
Jump To Top
Thanks for checking out my fun folk songs to sing page. I hope the information found here was helpful and useful.
If you liked this mixed folk songs page you might also like ... (click images)

Homepage