Folk Songs With Chords & Demos
On The Acoustic

Here on my folk songs with chords page you'll find over 100 great folk songs you can easily learn on the acoustic. Let me say right here, this particular section is not yet fully completed as there is a re-organization currently underway. But the links below will take you to many artists and plenty of folk music to keep you busy for awhile with the tons of demo videos, free pdf chord sheets, rhythm tips and more.
Use the jump link menu below to quickly jump to a section of just scroll down the page to see all of the artists and songs that may be very familiar to you.
Jump menu to quickly access the artists/bands on this page.

---
Folk Songs With Chords Sections

I'll be starting with the 11 sections which are complete to date, and I'll expand upwards over time. Artists like Jim Croce, Jimmy Buffet and a few others will eventually be listed in this section, but their links are below.
Bob Dylan Section 1
This section is in 2 parts with 11 titles in the first section and 10 in the 2nd for now. I have other lessons, but they are not yet listed.
Abandoned Love
Blind Willie McTell
Forever Young
Gotta Serve Somebody
Jokerman
Just Like A Woman
Knockin On Heaven's Door
Lay Lady Lay
License To Kill
Like A Rolling Stone
My Back Pages
Bob Dylan Section 2
Not Dark Yet
Positively 4th Street
Shelter From The Storm
Sweetheart Like You
Tangled Up In Blue
The Times They Are A Changing
Thunder Mountain
With God On Our Side
You Ain't Goin Nowhere
You're Gonna Make Me Lonesome When You're Gone
---
CSNY Section
I have managed to record 11 songs / tutorials from this great band of 4 members and sometimes 3 so I'm just calling it CSNY but there may be a few songs in here from just CSN. This list so far is as follows;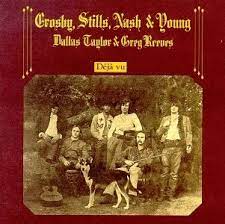 Daylight Again
Helplessly Hoping
Long May You Run
Long Time Gone
Love The One You're With
Our House
Southern Cross
Suite Judy Blue Eyes
Teach Your Children
Wasted On The Way
Woodstock
Jump To Top Of Folk Songs With Chords
---
Gordon Lightfoot Section 1
Under the Canadian folk category, there probably isn't another male artist that would be crowned king of Canadian folk other than Gordon Lightfoot. His talents in both writing and performing have showered his music around the world. I'll be offering 2 sections on Gordon Light. The 12 songs in this first section are:
14 Karat Gold
Alberta Bound
Bitter Green
Black Day In July
Carefree Highway
Christian Island
Cotton Jenny
Don Quixote
Early Morning Rain
For Loving Me - Did She mention My Name
Hangdog Hotel Room
If You Could Read My Mind
---
Gordon Lightfoot Section 2
For this second section of Gordon Lightfoot you'll find 12 more great classics for the acoustic guitar. This sections contains the following songs;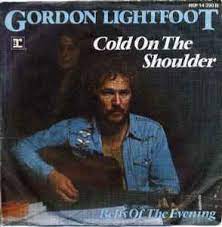 In My Fashion
Race Among The Ruins
Rainy Day People
Ribbon Of Darkness
Second Cup Of Coffer
Song For A Winters Night
Summer Side Of Life
Summertime Dream
Sundown
The First Time Ever I Saw Your Face
The Wreck Of The Edmund Fitzgerald
You Are What I Am
Jump To Top
---
James Taylor Section
This section for James Taylor has 17 songs and covers many of his top hits as you'll see from the list below. Most of James Taylor songs are fingerpicked, but since I no longer teach fingerpicking, my lessons and demos are don with the use of a standard pick.
The numbers in this section are;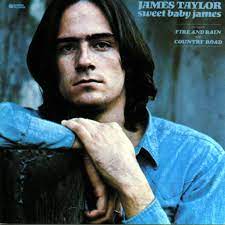 Carolina In My Mind
Copperline
Everyday
Fire A Rain
Frozen Man
Handyman
How Sweet It Is
Mexico
Montana
October Road
Shower The People
Something In The Way She Moves
Suite For 20G
Up On The Roof
Wandering
Your Smiling Face
You've Got A Friend
Jump To Top Of Folk Songs With Chords
---
John Prine Section
John Prine left use some great music for the acoustic and like James Taylor, many of his songs were fingerpicked but in my demos and lessons I'll be strumming my way through his great compositions And also like the JT section, this one also has 17 songs and are as follows;
Crazy As A Loon
Fish And Whistle
Glory Of True Love
Illegal Smile
Iron Ore Betty
It's A Big Ole Goofy World
Killing The Blues
Knocking On Your Screen Door
Lonesome Friends Of Science
Magnolia Wind
My Darlin Hometown
My Old Man
Paradise
Sam Stone
Souvenirs
The Oldest Baby In The World
Unwed Fathers
Jump To Top
---
Lobo Section
Here are half a dozen songs from the 1970's by Lobo. 
Don't Expect Me To Be Your Friend
How Can I Tell Her
I'd Love You To Want Me
Me & You & A Dog Named Boo
Rings
Stoney
---
Neil Young Section 1
Like the Gordon Lightfoot section, this section can be broken into two because there are 12 songs / lessons in each one.
his first section has the following songs / tutorials available;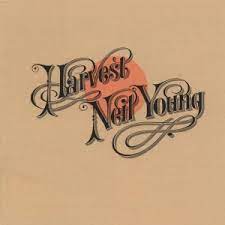 After The Goldrush
Cinnamon Girl
Comes A Time
Cowgirl In The Sand
Don't Let It Bring You Down
Harvest
Harvest Moon
Heart Of Gold
Helpless
Hey Hey My My
Human Highway
In The Days That Used To Be
---
Neil Young Section 2
In this Neil Young section we have some classics like Old Man, Sugar Mountain, The Needle And The Damage Done and more.
Here is the list for this section;
Like A Hurricane
Long May You Run
Ohio
Old Man
Out On The Weekend
Powderfinger
Sugar Mountain
Tell Me Why
The Loner
The Needle And The Damage Done
Tonight's The Night
When You Dance I Can Really Love
Jump To Top Of Folk Songs With Chords
---
Paul Simon Section
This section with Paul Simon songs only has 10 songs at the moment so I may expand this eventually to 15. There is a Simon & Garfunkel section below this one. The songs / lessons in this section are;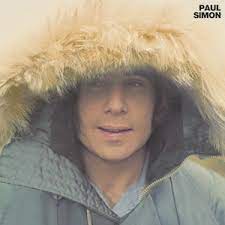 50 Ways To Leave Your Lover
Duncan
Father And Daughter
Graceland
Kodachrome
Late In The Evening
Love Me Like A Rock
Me And Julio
Slip Sliding Away
Train In The Distance
Jump To Top
---
Simon & Garfunkel Section
This section has some classics from Simon & Garfunkel for the acoustic player such as Bridge Over Troubled Water, Cecilia and Mrs Robinson. With the section above, a total of 23 great songs to learn. This list here is;
America
At The Zoo
Bridge Over Troubled Water
Cecilia
Feeling Groovy
For Emily Wherever I May Find Her
Homeward Bound
Kathyès Song
Mrs Robinson
Richard Cory
Scarborough Fair
Sound Of Silence
The Boxer
Simon & Garfunkel section here.
Jump To Top Of Folk Songs With Chords
---
Folk Mixed Vol 1
In these Vol 1-4 Sections is where the various artists categories will be so instead of listing song titles, I will just list the artists and you can visit the pages to see which songs / lessons live over there. There are not in alphabetical order so glace over all of the categories. In this Vol 1 are the follow artists; 
Badly Drawn Boy
Brewer & Shipley
City & Color
Christopher Cross
David Mallett
David Francy
David Olney
Foy Vance
Hayden
Iron & Wine
Jeff Tweedy
Jim Ford
John Sebastian
Jonathan Edwards
Jose Feliciano
Jump To Top
---
Folk Mixed Vol 2
Here in the Vol 2 mixed section are some lesser known artists such as R Dean Taylor, Peter Maffay and Valdy, but some cool folk tunes to explore.
Keith Carradine
Lord Huron
Nathaniel Rateliff
Noel Paul Stookey
Paul Carrick
Peter Maffay
R Dean Taylor
Ron Sexsmith
Sean Rowe
The Men They Couldn't Hang
Tim Buckley
Uncle Tupelo
Valdy
Walk Off The Earth
Will Kimborogh
Jump To Top Of Folk Songs With Chords
---
Folk Mixed Vol 3
In here you'll find the following artists. Keep in mind some artists have several additional songs you can reach from links on the page below.
Amos Lee
Bruce Cockburn
Dan Fogelberg
Gilbert O'Sullivan
Gram Parsons
Harry Chapin
Ken Tobias
Loudin Wainwright III
M Ward
Richard Thompson
Seals & Crofts
Townes Van Zandt
The Wood Brothers
Jump To Top
---
Folk Mixed Vol 4
Here are the artists in this last mixed folk section.
Arlo Guthrie
Blaze Foley
Chris De Burgh
Damien Rice
David Gates
Don McLean
Guy Clark
Jack Johnson
Jim Croce
Kenny Loggins
Lyle Lovette
Ray Lamontagne
Steve Goodman
The Avett Brothers
Jump To Top
---
Other Section Links For Now Are
I'll expand on these sections shortly.
And these artist pages are not yet completed but are functional
Jump To Top Of Folk Songs With Chords
---
Thank you for visiting my folk songs with chords page and I hope the info you found here and the subsequent sections below this one, helpful.
---
Online Lessons For Guitar
Home Page