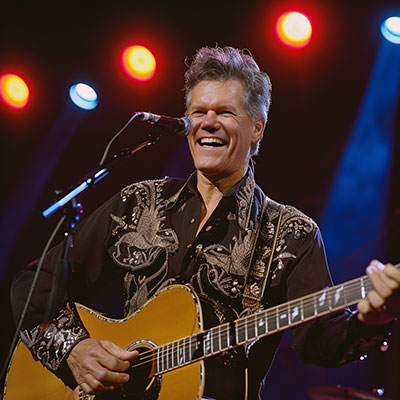 On this Randy Travis greatest hits page you'll find 21 Randy Travis songs, lyric sheets, acoustic demos and purchase links to some of his most well known songs.
Randy Traywick, which is his real name, became active in country music back in 1978. Since those days he recorded 20 albums, released 50 singes and had 16 #1 hit songs.
In 1997 Randy began recording more Christian type tunes which resulted in a #1 hit called "Three Wooden Crosses".
Elizabeth Hatcher hired Randy as a cook and a performer at her club, Country City USA, after he won a singing contest there in his late teens in Charlotte North Carolina.
Hatcher went on to become his manager for many years and the two eventually married in 1991. They divorced in 2010 and Randy re-married in 2015 to his current wife Mary Davis.