Contact Me
Tutorials $3.25ea (fingerpicking $5) or any 10 for $10 (use "Any10410" at checkout)
Best Deal - Any 50 for $25 Details here.
Paid request to learn your fav song $25 (comes with any 8 freebies - so 9 for $25)
*NEW* - Zoom Calls With Kirby @ $25/hr - Contact Me for a session
Las Vegas Guitar Lessons
On The Acoustic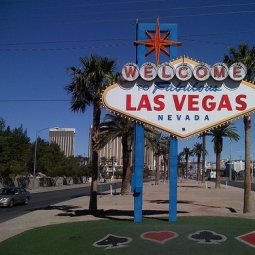 If you're looking for Las Vegas guitar lessons in the city of Las vegas, this is not the page for you. Instead, this page covers songs by Vegas style artists on acoustic guitar such as Dean Martin, Frank Sinatra, Bobby Darin and others.
So if you're trying to learn some of those old Vegas style songs by some of those performers just mentioned, then you are in the right place.
Jump menu to quickly access the artists/bands on this page.

---
Las Vegas Guitar Lessons

On this page you'll be able to link over to various artists that have their own page of 10-15 songs you can easily learn with my free demos, chord sheets and rhythm tips. While two other linked pages here have a combined list of 30 songs by various other artists such as Wayne Newton, Matt Monro, Barry Manilow and others.
You can use the jump link menu below to jump down to the various artists, or to the two sections where you'll see who exactly are on those two pages. Or simply scroll down the page.
---
Dean Martin Section
In this Las Vegas guitar lessons section you'll find 11 Dean Martin songs you can learn on the acoustic guitar.  This list is as follows:

Ain't That A Kick In The Head
Everybody Loves Somebody Sometime
Mambo Italiano
Memories are Made Of This
My Rifle My Pony And Me
Release Me
Return To Me
Sway
That's Amore
We'll Sing In The Sunshine
You Belong To Me
Not many people are offering lessons on these old classics anymore, so I'm glad to be filling a gap for those players young or old who love these old numbers.
Jump To Top
---
Frank Sinatra Section
Trying to play songs by old blue eyes on acoustic is always challenging because of the heavy orchestration which is usually in most Sinatra numbers. But for the most part, I've got you covered with these 10 selections by old blue eyes which includes: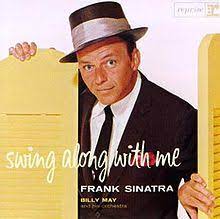 Both Sides Now
Fly Me To The Moon
I've Got You Under My Skin
My Way
Nice And Easy
Please Don't Talk About Me When I'm Gone
Something Stupid
Strangers In The Night
That's Life
Young At Heart
Some of these song may look a bit complex on the surface but after you watch a few of my demos and follow along with the chord sheet, they are not so bad after all. And there are full lessons tutorials available for a small fee if required.
Jump To Top
---
Nat King Cole Section
First off let me say that I'm no jazz player. In fact I play by ear and jazz and classical are probably the two worst styles for someone who plays by ear. But I have managed to play a few numbers by Nat King Cole in what I would call a simplified way.
Those are 6 selections:
Mona Lisa
My Baby Just Cares For Me
Nature Boy
Save The Bones For Henry Jones
The Christmas Song (chestnutts roasting)
Unforgettable
Jump To Top Of Las Vegas Guitar Lessons
---
Tom Jones Section
In my Tom Jones section I have 7 great number for the acoustic player. No one got the ladies quite excited from the stage as Tom Jones (OK maybe Elvis).
No promises mind you you'll get the same reaction when you play these number, but you will likely turn a few heads because these type of songs are rarely played by anyone on acoustic guitar. There 7 songs are: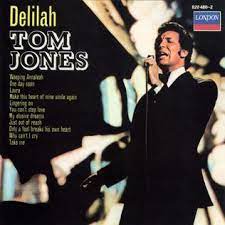 Delilah
I Believe
It's Not Unusual
Just Help Yourself
Stay You'll Stay Until Tomorrow
She's A Lady
Set Me Free
Jump To Top
---
More Las Vegas Songs
In this section you'll discover 31 great Vegas numbers you can play on the acoustic from artists like Rod Stewart, Wayne Newton David Lee Roth and more.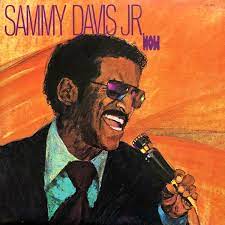 Be My Baby
Buona Sera
Be My Baby
Candida
Copacabana
Dream A Little Dream Of Me
Dream Lover
Everything
Gone Fishing
How Do  I Stop Loving You
I Can't Smile Without you
I Wonder Where My Baby Is Tonight
I'm In The Mood For Love
It's A Beautiful Day
Just A Gigolo
Knock Three Times
Lazy River
Love Me With All Your Heart
Mack The Knife
Mambo #5
Moody River
Moon River
Remember When We Made These Memories
Somewhere Over The Rainbow
The Candy Man
The More I See You
The Streets Of Cario
Then I'd Be Satisfied
They Can't Take That Away From Me
Tie A yellow Ribbon
What A Wonderful World
Jump To Top
Thank you for visiting my Las Vegas guitar lessons page and I hope the info you found here and the subsequent sections below this one, helpful.
---
Home Page