50s/60s | Country | Folk | Gospel | Irish | Ladies | Motown R&B | Pop | Rock Artists | Rock Bands | Vegas | Xmas | All

---
Contact Me
Pricing: $3.25ea | any 10 for $10 (use code "Any10410" at checkout) | $.50ea best deal
Paid Requests for $25ea (comes with any 8 freebies ... so 9 for $25)
100's Of Free Demos & Chord Sheets

---
Exploring the Best John Mayer Songs
A Musical Journey On The Acoustic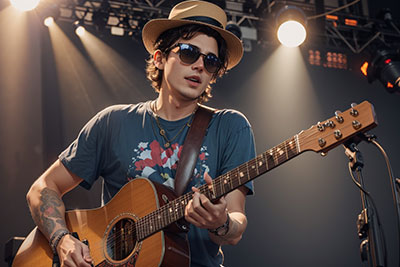 Welcome to a delightful journey through the melodic world of John Mayer, where we'll dive deep into his most cherished songs. Whether you're a devoted John Mayer fan, a budding enthusiast, or someone looking to discover new musical gems, you've come to the right place. In this article, we'll explore the best John Mayer songs that have left an indelible mark on music history and continue to captivate hearts.
Below you'll also find acoustic demos, free chord sheets, tips and more. If you need or want to purchase the full lesson, it's available for a few bucks or less with a bulk purchase. I'm using John Mayer album cover mages below so you can see the source album for each song.
Jump links to quickly access the songs sections.
---
What is John Mayer's greatest hit?
That's a question often asked by fans and enthusiasts. While opinions may vary, one of his most iconic tracks is "Your Body Is a Wonderland." Released in 2001 as part of his debut album "Room for Squares," this Grammy-winning song is celebrated for its catchy melody, heartfelt lyrics, and Mayer's signature guitar prowess.
---
Discovering John Mayer's Greatest HitsUnveiling the Top Ten John Mayer SongsExploring the Best John Mayer Love SongsJohn Mayer's Number One HitsBehind the Songs: Lyrics, Meaning, and More1. "Dear Marie"2. "Gravity"3. "Queen Of California"4. "Something About Olivia"Exploring Hidden Gems
Now, let's take a closer look at the lyrics, meaning, release date, and the albums of a few John Mayer classics:
Lyrics:

Lyrics:

Lyrics: "Goodbye cold, goodbye rain, goodbye sorrow, goodbye shame." Meaning:

Lyrics: "
Best John Mayer Songs
Lyrics, Chords, Demos & Tutorials
1. Dear Marie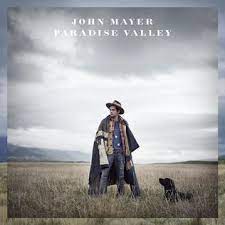 Dear Marie s a single from the album Paradise Valley. Mayer admits the song is about a real person he knew before he became famous, but Marie is not her real name. Who really knows right?

Dear Marie is a soul-searching song where Mayer reflects on a past love and wonders if she still thinks of him.  "Dear Marie" is part of the "Paradise Valley" album, released in 2013. The song charted at #30 on the US Rock charts in 2013.
Chords & Lyrics
Jump To Top
---
What is John Mayer best known for?
John Mayer is renowned for his exceptional songwriting, guitar virtuosity, and a captivating blend of blues, pop, and rock. His ability to craft emotionally charged songs with memorable hooks has solidified his place in the music industry.
---
2. Gravity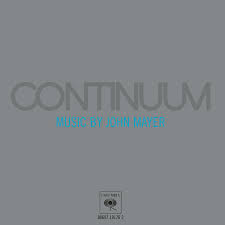 Gravity was a single in 2006 from Mayer's "Continuum" album and is a song about feeling weighed down by life's challenges and trying to find a way to rise above.
It peaked at #10 and #18 on two different US charts. John Mayer wrote this number.
 Download the John Mayer Gravity lyrics sheet below.
Drop D Tuning = No 

Capo = No 

Rhythm = down down down down down up down up and repeat

Picking = Yes

Chords = G, C, Am, D7, Gm, Eb7
Chords & Lyrics
Jump To Top Of Best John Mayer Songs
---
What is John Mayer's most successful album?
"Continuum" is often hailed as John Mayer's most successful album. Released in 2006, it features timeless classics like "Gravity" and "Slow Dancing in a Burning Room." The album's critical acclaim and commercial success made it a pivotal moment in Mayer's career.
---
3. In The Blood is

here

!

---
Why is John Mayer so underrated?
Despite his immense talent, John Mayer's unique fusion of genres can sometimes lead to underappreciation in certain circles. However, among fans and fellow musicians, he is highly regarded for his exceptional guitar skills, songwriting, and live performances.
---
4. Queen Of California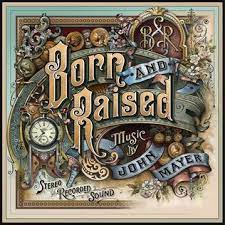 Queen Of California was a single release back in 2012 from the album "Born And Raised". The song reached #40 on the Billboard Top 40 chart but also peaked at #2 on the Adult Alternative chart in the US.
An uplifting song about leaving the past behind and embracing a new beginning. 
A music video was also produced for the song.
Drop D Tuning = No

Capo = 4th fret = original key

Rhythm = root down up down up down up and repeat

Picking = Yes

Chords = G, G/F, C, Am, D
Chords & Lyrics
Jump To Top
---
What are John Mayer's top songs on Billboard?
John Mayer has graced the Billboard charts with numerous hits. Some of his chart-toppers include
"No Such Thing," 
"Waiting on the World to Change,"
 "Say,"
John Mayer is a master of love songs, and here are a few that stand out:
"Gravity" - A heartfelt ballad about the force of love.
"Slow Dancing in a Burning Room" - A poignant track about love's complexities.
"Daughters" - A touching reflection on the impact of fatherly love.
---
5. Something Like Olivia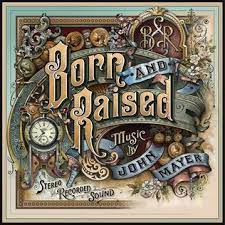 Something Like Olivia can be found on the 2013 album "Born And Raised" and is a heartfelt apology to a woman named Olivia, affirming her beauty and worth.

The song was never released as a single.
Chords & Lyrics
Jump To Top Of Best John Mayer Songs
---
Let's delve into the top ten John Mayer songs
These songs have resonated with fans and critics alike. These tracks span his illustrious career and showcase his musical brilliance:
"Your Body Is a Wonderland" - A timeless classic known for its romantic charm.
"Gravity" - An emotive masterpiece that showcases Mayer's guitar wizardry.
"Slow Dancing in a Burning Room" - A soulful ballad filled with raw emotion.
"No Such Thing" - A catchy anthem that introduced Mayer to the world.
"Waiting on the World to Change" - A socially conscious hit with a powerful message.
"Daughters" - A heartfelt ballad that earned Mayer a Grammy Award.
"Say" - A song with an uplifting spirit featured in the movie "The Bucket List."
"Heartbreak Warfare" - A hauntingly beautiful track from the "Battle Studies" album.
"Who Says" - An introspective song with a folk-rock vibe.
"Stop This Train" - A reflective ballad that tugs at the heartstrings.
---
6. Who Says is

here

!

---
While John Mayer has had numerous chart-topping songs, one of his number one hits is "Daughters," which earned him a Grammy Award for Song of the Year. The song's tender lyrics and emotional resonance struck a chord with audiences.
His most popular songs often steal the spotlight, but his overall discography is filled with hidden gems waiting to be heard.

Thanks for stopping by my best John Mayer songs page for the acoustic guitar and I hope you found the info here useful in helping you learning these songs on acoustic. 
---
If you liked this John Mayer page you might also like (click images)
John Mayer Greatest Hits
---
Home Page
Pop Music Of The 2000s