Welcome to my Easy Elvis guitar songs page based on the most requested, viewed and purchased tutorials of Elvis material. Below you'll find demos, chord sheets and rhythm tip to several popular Elvis songs.
I have approx 100 Elvis lessons but only a portion are displayed here until I get all of the new code on my pages, then I'll post the other demos and lessons.
If you'd like to purchase the full lesson tutorial, there is a link below for a small fee.

Jump menu to quickly access the songs on this page.

Mary In The Morning was made successful by Al Martino where is reached #1 in 1967.
It is a beautiful and heartfelt song that Elvis recorded in 1970. It was written by Michael Rashkow and Johnny Cymbal and was featured on Elvis Presley's album "That's the Way It Is", released in 1970.
The lyrics express admiration and love for a woman named Mary, who is described as bringing light and joy to the morning. The song's gentle melody and heartfelt lyrics create a soothing and romantic ambiance, capturing the essence of enduring love.
The musical arrangement of "Mary in the Morning" features a soft and melodic blend of piano, strings, and backing vocals, which complement Elvis Presley's vocals and add to the song's emotional impact. The song is known for its heartfelt and sincere delivery, with Elvis Presley's vocals conveying a sense of vulnerability and tenderness. My version here is a finger-picking version.

Canadian entertainer Tommy Hunter also reached the top of the Canadian charts with his version.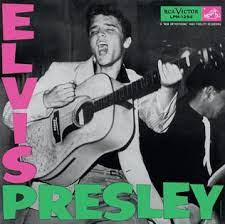 Money Honey was first recorded by blues artist Clyde McPhatter in 1953 with the newly formed group known as The Drifters. Elvis decided to recorded the song a few years later in 1956 for his debut album Elvis Presley. The song however was never released as a single.
One Night With You was a 1956 song that was a hit for Smiley Lewis. Elvis had a larger success after he re-wrote some of the lyrics and got approval to record it from the record label.
His release was in 1958 and hit #1 in the UK and #4 in the US. This one can be found on the "50,000,000 Elvis Fans Cant Be Wrong" album.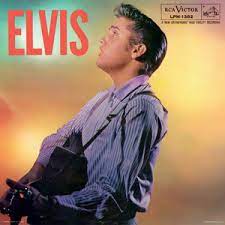 Paralyzed was recorded by Elvis in 1956 for his album Elvis.
The song was never a single release.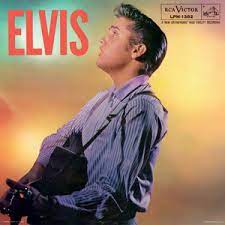 So Glad You're Mine hails from Elvis's 2nd album released in 1956 called simply Elvis.
This song was never a single release.
Thanks for stopping by my easy Elvis guitar songs page and I hope you found the info listed here helpful and useful.