Free Guitar Lessons

Note: page is being updated
Here on this free guitar lessons page are a series of videos covering basic rhythm patterns, changing between chords, bass runs, bass note strumming, some rock and roll stuff and whatever else may be of value to the beginner player.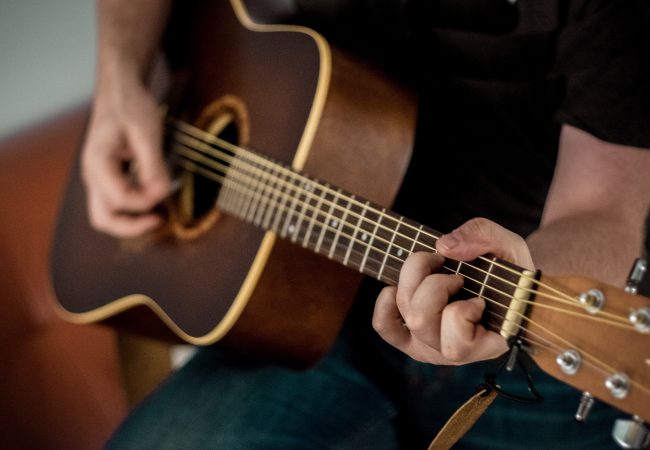 There are 16 different videos here. Access each one from the drop down window in the upper left corner of the video screen.
Eventually this embedded youtube video will disappear.
Introduction
In this lesson I introduce what we'll be looking at for the videos I'll be posting here.
A quick 2 min 20 sec.
---
Lesson 1 - What To Look For In Purchasing A Guitar
In this 15 min segment, I talk a bt about prices of my guitars, make and modle I use, parts of the guitar, how does the guitar fit, strings, picks and accessories you may ask for when purchasing. Not learning any chords just yet.
---
Lesson 2 - Play Your First Song - Already?
---
Lesson 3 - A-D-E Chords & Strumming
---
Lesson 4 - 
---
Lesson 5 -
---
Lesson 6 - C-F-G Chords
---
Lesson 7 - Bass Note Strumming
Lesson 8 - Minors, 7th, Flats & Sharps
---
Lesson 9 - Rhythm Patterns
---
Lesson 10 - Shuffle Strumming
---
Lesson 10 - Hammer-Ons & 
---
Lesson 12 - 12 Bar Blues
---
Lesson 13 - Walking Bass
---
The lessons in these 2 videos are a bit quick but cover what you've seen in the above videos but combined in these 2 videos. You could use these as supplemental lessons.
Rhythm Lesson Tips - 1
Rhythm Lesson Tips - 2
I'll be updating this page shortly and expand out these video lessons into 16 steps or less from this page.

Home Page