50s/60s | Country | Folk | Gospel | Irish | Ladies | Motown R&B | Pop | Rock Artists | Rock Bands | Vegas | Xmas | All

---
Contact Me
Pricing: $3.25ea | any 10 for $10 (use code "Any10410" at checkout) | $.50ea best deal
Paid Requests for $25ea (comes with any 8 freebies ... so 9 for $25)
100's Of Free Demos & Chord Sheets

---
Danny Boy Chords
On The Acoustic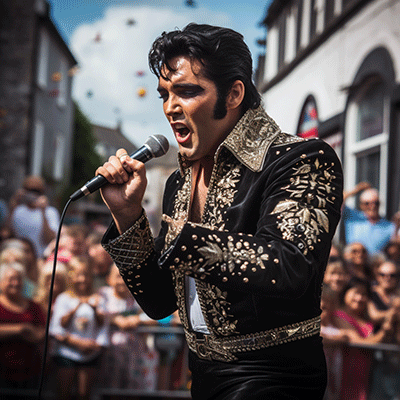 Welcome to my Danny Boy chords page you'll find the lyrics to this song, a free pdf chords and lyrics sheet along with tutorial demos and a link to purchase full lessons in .mp4 format.  
---
Danny Boy Chords
Lyrics, Demo, Tutorial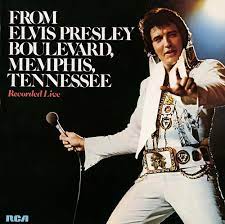 Danny Boy is a traditional Irish ballad, and Elvis recorded his rendition of it during his recording sessions on June 10, 1976.
Elvis' rendition of "Danny Boy" was included in his album "From Elvis Presley Boulevard, Memphis, Tennessee," which was released in May 1976.
"Danny Boy" is a heartfelt and emotional ballad, and Elvis' version features his signature vocal style. His rendition captures the song's sentiment and showcases his vocal depth.
Elvis' recording of "Danny Boy" was part of a series of sessions in the Jungle Room of Graceland, his home in Memphis. These sessions produced tracks for his final studio albums.
While not as well-known as some of his major hits, Elvis' rendition of "Danny Boy" remains a poignant part of his later discography and showcases his ability to convey emotions through his singing.
Danny Boy Chords
Drop D - No

Capo - 3rd fret

Strumming - down down down down

Picking - No

Chords - A-Amaj7-A7-D-Dm-Gbm-B7-Bm-E

---
Danny Boy Lyrics
Oh, Danny boy, the pipes, the pipes are calling
From glen to glen, and down the mountain side
The summer's gone, and all the roses falling
It's you, it's you must go and I must bide
But come ye back when summer's in the meadow
Or when the valley's hushed and white with snow
It's I'll be here in sunshine or in shadow
Oh, Danny boy, oh Danny boy, I love you so
But when ye come, and all the flowers are dying
If I am dead, as dead I well may be
You'll come and find the place where I am lying
And kneel and say an Ave there for me
And I shall hear, though soft you tread above me
And all my grave will warmer, sweeter be
For you will bend and tell me that you love me
And I shall sleep in peace until you come to me
Chords & Lyrics
Jump To Top Of Songs By Elvis Presley
---
Danny Boy Tips
This song of course is an old Irish ballad and has been covered by too many people to mention, but Elvis had a very powerful version back in 1976. The rhythm here is mainly just downstrokes but you could also play a down down up and repeat pattern. I'm playing with a capo on the 3rd fret to match the same key as Elvis.

For chords in this one you'll need an A, Amaj7, A7, D, Dm, Gbm. B7, Bm and an E. There are a few instances where you'll hear the A chord being played with an Ab in the bass as well.

There is no picking section in this version from Elvis.

---
Some Elvis Trivia about Danny Boy

Elvis Presley's rendition of the Irish ballad "Danny Boy" is not as widely known as some of his other songs, but it's an interesting piece of his musical legacy.
Elvis recorded "Danny Boy" during his marathon recording sessions in 1976 at the Jungle Room of Graceland, his home in Memphis, Tennessee. While a number of tracks from these sessions were released posthumously on albums like "From Elvis Presley Boulevard, Memphis, Tennessee" and "Moody Blue," the version of "Danny Boy" he recorded in 1976 was never officially released during his lifetime.
The recordings that took place in the Jungle Room were often relaxed and casual affairs. These sessions were characterized by their informal atmosphere, with Elvis and his musicians playing in a more comfortable and unstructured manner compared to the high-pressure environment of a traditional recording studio.
Elvis's version of "Danny Boy" is a solo performance with just his voice and piano accompaniment. This arrangement highlights his emotive vocal style, allowing him to showcase his powerful and expressive voice.
Elvis did perform "Danny Boy" live a few times during his concerts in the 1970s. These live performances allowed him to connect with the audience through a song that showcased his vocal range and emotional prowess.
While not one of Elvis's most well-known songs, his version of "Danny Boy" is a testament to his versatility as a vocalist. It highlights his ability to take on a wide range of musical styles and make them his own.
Danny Boy was written in 1910 and released in 1913 to the melody of the song called "Londonderry Air".
Thanks for stopping by my Danny Boy chords page and I hope some of the info found here was useful.

Elvis Official Store
---
If you liked this Danny Boy chords page you might also like ... (click images)

---
Elvis Presley Danny Boy

---
Home Page
Elvis Presley Page