50s/60s | Country | Folk | Gospel | Irish | Ladies | Motown R&B | Pop | Rock Artists | Rock Bands | Vegas | Xmas | All

---
Contact Me
Pricing: $3.25ea | any 10 for $10 (use code "Any10410" at checkout) | $.50ea best deal
Paid Requests for $25ea (comes with any 8 freebies ... so 9 for $25)
100's Of Free Demos & Chord Sheets

---
The Chicks Without You
On The Acoustic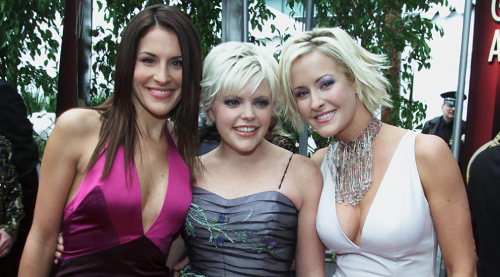 Welcome to The Chicks Without You page where below I have a free demo, free chords and lyrics sheet on playing this song.
Any questions on any purchase you can always touch base with me here on the site.
---
The Chicks Without You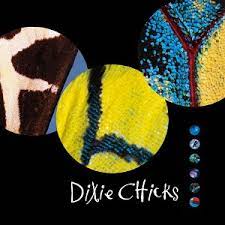 Without You was a #1 hit in the US and a #8 in Canada when it hit the country airwaves back in 2000.
The track can be found on their album Fly.
"Without You" is a ballad that was co-written by Eric Silver and Natalie Maines. The song tells the story of a woman who is struggling to move on after a breakup, despite trying to convince herself that she is better off without her former partner. The song's emotive vocals and lyrics struck a chord with fans and helped it become a hit for the Dixie Chicks.
Its emotional resonance struck a chord with listeners, propelling it to the number one spot on the U.S. country singles chart in January 2001. The song also made its presence felt on the broader music landscape, peaking at number 31 on the Billboard Hot 100 chart. Dixie Chicks' rendition of "Without You" remains a memorable and cherished part of their musical legacy.
Download the free Without You free chords and lyrics sheet below.
---
Without You Lyrics
I've sure enjoyed the rain - but I'm looking forward to the sun
You have to feel the pain - when you lose the love you gave someone
I thought by now the time would take away these lonely tears
I hope you're doing fine all alone but where do I go from here 'cause
Without you I'm not okay
And without you I've lost my way
My heart's stuck in second place ooh
Without you
Well I never thought I'd be - lying here without you by my side
It seems unreal to me - that the life you promised - was a lie
You made it look so easy - making love into memories
I guess you got what you wanted but what about me 'cause
Without you I'm not okay
And without you I've lost my way
My heart's stuck in second place ooh
Without you
Break
Somebody tell my head to try to tell my heart
That I'm better off - without you cause baby I can't live
Without you I'm not okay
And without you I've lost my way
My heart's stuck in second place ooh
Without you - without you

Chords & Lyrics
---
Tips On Playing Without You

This song is played without a capo but in my case it was too high vocally and too low vocally in the original key. The rhythm on this is a pretty straight forward  root down up down up down up and repeat. A few places you'll play all down-strokes and in the ch you can switch it and play a root down up down up root up down up in a shuffle.

There are a few chords in this one and they are D, A, Bm, Bm/A, G, Em, Gbm, C and E.
There isn't any picking in this one.

---
The Recording Of Without You
The recording of "Without You" featured an acoustic guitar and gentle percussion at the beginning. As the chorus kicked in, drums joined in, giving it a fuller sound. During the bridge, the pedal steel guitar took center stage, creating a beautiful musical interlude. The song reached a crescendo with a dramatic strings section before returning to its initial arrangement for the final chorus, coming full circle.
Natalie Maines delivered the tender melody with a straightforward, heartfelt approach, avoiding excessive vocal embellishments. Emily Robison and Martie Seidel provided harmonies that blended seamlessly with Maines' lead vocals, enhancing the song's emotional depth.
The Dixie Chicks included "Without You" in their set-list during the 2000 Fly Tour, showcasing it to their audience. However, in subsequent tours, the song was not a regular part of their performances, making it a unique and memorable gem in their live repertoire.
---
The Music Video Takes On Special Meaning
The music video for "Without You" stands out as one of the Dixie Chicks' most unconventional creations. Directed by Thom Oliphant and Adrian Pasdar, who is Natalie Maines' husband, the video featured striking imagery. Almost every scene depicted a nude individual against a pure white backdrop. The subjects included the three Chicks, a muscular African-American man, a pregnant woman, another woman, and a baby. The overarching theme was one of vulnerability.
In contrast to their earlier, more lighthearted videos from the same album, like "Cowboy Take Me Away," the band adopted a much more serious tone in this video. Natalie Maines had longer hair, and Emily Robison had transitioned to dark hair, further emphasizing the change in their style.
The video took a poignant turn towards the end, displaying a white-on-black message that read, "Dedicated to the memory of Jackson Miles Ezell Oct. 7 – Oct. 11, 2000." The actress who portrayed the pregnant woman in the video had given birth to a son shortly after filming. Tragically, the baby lived for only four days. This devastating loss deeply affected the Dixie Chicks. They offered to reshoot the video, but the mother requested that the original version be released. In tribute to the baby's memory, the Chicks added the postscript, making the video a poignant and memorable dedication.
---
Thanks for stopping by The Chicks Without You page. I hope you found some of this content useful. Feel free to share this page on your social media.

If you like songs by The Chicks, you might like these ...
(click images)
---
The Chicks Without You

Home Page
Songs By The Chicks