Contact Me ---- Kirby's Going AI
Tutorials $3.25ea (fingerpicking $5) or any 10 for $10 (use "Any10410" at checkout)
Best Deal - Any 50 for $25 Details here.
Paid request to learn your fav song $25 (comes with any 8 freebies - so 9 for $25)
*NEW* - Zoom Calls With Kirby @ $25/hr - Contact Me for a session
Classic Rock Artists
On The Acoustic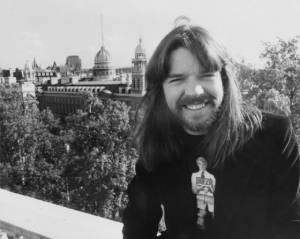 Welcome to my classic rock artists section of my site. This section will not focus on bands but individual rock artists.
This section has links to tons of rock demos, free chord sheets, rhythm tips and some background info on songs by artists like Tom Petty, Bryan Adams, George Harrison and many others. There will be 23 sections here once completed.
Classic Rock Artists
For The Acoustic
You can scroll this page or use the jump links below. 
Jump menu to quickly access the artists on this page.

---
Billy Joel Section 
This Billy Joel section has a total of 18 great songs to learn and they include;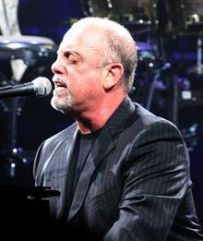 A Matter Of Trust
Allentown
An Innocent Man
Honesty
It's Still Rock And Roll To Me
Just The Way You Are
Keeping The Faith
Only The Good Die Young
Piano Man
She's Always A Woman
She's Got A Way
Sleeping With The TV On
Summer Highland Falls
The River Of Dreams
Uptown Girl
We Didn't Start The Fire
You May Be Right
You're My Home
Jump To Top
---
Bob Seger Section
Bob Seger has the largest section for an individual section with 23 songs as follows;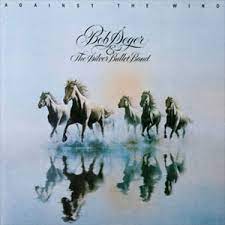 Against The Wind
Beautiful Loser
Betty Lou
By The River
Fire Lake
Hollywood Nights
I Feel Like A Number
Jody Girl
Mainstreet
Night Mover
No Mans Land
Old Time Rock And Roll
Rock And Roll Never Forgets
Shame On The Moon
Ship Of Fools
Still The Same
Sunspot Baby
The Fire Down Below
Travelin Man
Turn The Page
Understanding
We've Got Tonight
You'll Accompany Me
Jump To Top
---
Bon Jovi Section
This section has 8 songs by Brad Paisley and are as follows;
Bed Of Roses
Blaze Of Glory
Keep The Faith
Lost Highway
Stick To Your Guns
Thank You For Loving Me
Wanted Dead Or Alive
Who Says You Can't Go Home
Jump To Top Of Classic Rock Artists
---
Bruce Springsteen Section
As you'll notice when you visiti some sections, the artists pages are not yet completed but all demos are visible including the follow13 from Springsteen such as;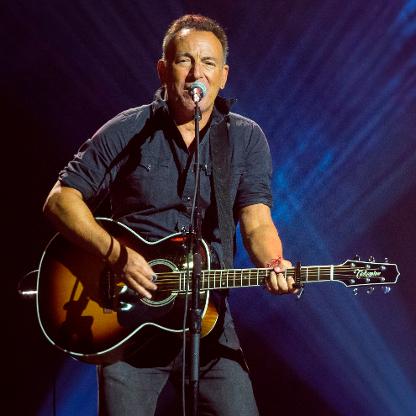 Across The Border
Bobby Jean
Born In The USA
Cover Me
Darkness On The Edge Of Town
Glory Days
Human Touch
I Wish I Were Blind
One Step U
Tenth Ave Freeze Out
The Promised Land
The Wrestler
Tougher Than The Rest
Bruce Springsteen section is here.
Jump To Top
---
Bryan Adams Section
This Bryan Adam section has 10 great songs for the acoustic and they are;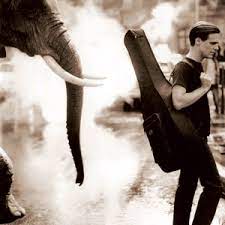 Can't Stop This Thing We Started
Could #9
Cuts Like A Knife
Everything I Do
Have You Ever Really Loved A Woman
Heaven
Run To You
Straight From The Heart
Summer Of 69
When You Love Someone
Jump To Top
---
Elton John Section
I have 26 Elton John lessons here and they are as follows.

Bennie And The Jets
Candle In The Wind
Capt Fantastic
Country Comfort
Crocodile Rock
Daniel
Don't Let The Sun Go Down On Me
Empty Garden
Friends
Goodbye Yellow Brick Road
Honky Cat
Mama Can't Buy You Love
Mona Lisas And Mad Hatters
Nikita
Philadelphia Freedom
Runaway Train
Sacrifice
Sad Songs
Sartorial Eloquence
Saturday Nights Alright For Fighting
Someone Saved My Life
Something About The Way You Look Tonight
Sorry Seems To Be The Hardest Word
Talking Old Soldiers
Teacher I Need You
Tiny Dancer 
Jump To Top
---
George Harrison Section
There are 8 lessons in this George Harrison section as follows;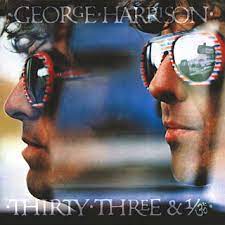 Behind That Locked Door
Blow Away
Crackerbox Palace
Give Me Love
If Not For You
My Sweet Lord
Set On You
What Is Life
George Harrison section is here.
Jump To Top
---
Gerry Rafferty Section
I have 7 songs for this section including;
A New Beginning
Baker Street
Days Gone Down
Get It Right Next Time
Right Down The Line
Stealin' Time
Whatever's Written In Your Heart
Gerry Rafferty section is here.
Jump To Top
---
Hall & Oates Section - soon
Here are 6 numbers to start with from these talented cats.
Out Of Touch

Rich Girl

Sara Smile

She's Gone

When The Morning Comes

You Make My Dreams Come True
---
John Lennon Section
Here are 11 classics here from John Lennon includng;
Crippled Inside
Happy Christmas
Imagine
Jealous Guy
Mind Games
Oh My Love
Out The Blue
Real Love
Stand By Me
Starting Over
Watching The Wheels
Woman
Jump To Top
---
John Mellencamp Section
I have 7 classics here from John Mellencamp including;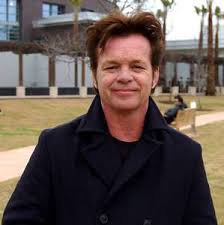 Ain't Even Done With The Night
Authority Song
Jack & Diane
Paper In Fire
Rain On The Scarecrow
R.O.C.K. In The USA
Someday The Rains Will Fall
John Mellencamp section is here.
Jump To Top
---
Phil Collins Section
This Phil Collins section has 6 numbers for you to learn.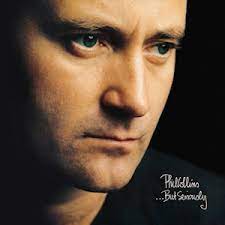 Another Day In Paradise
Easy Lover
Groovy Kind Of Love
In The Air Tonight
On My Way
You Can't Hurry Love
The Phil Collins section is here.
Jump To Top Of Classic Rock Artists
---
Rod Stewart Section
I have 11 numbers her in this Rod Stewart section.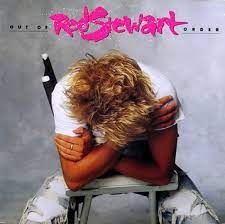 Forever Young
I Don't Want To Talk About It
Mandolin Wind
Ohh La La
Sailing
Some Guys Have All The Luck
The First Cut Is The Deepest
The Killing Of Georgie
They Can't Take That Away From Me
You Wear It Well
You're In My Heart
Jump To Top
---
Steve Miller Section
There are 7 great tunes for the acoustic here from Steve Miller as follows;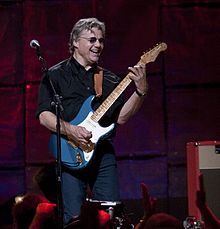 Fly Like An Eagle
Jet Airliner
Jungle Love
Serenade
Take The Money And Run
The Joker
True Fine Love
Jump To Top
---
Tom Petty Section
I have 7 Tom Petty tunes for you in this section.
Breakdown
Don't Do Me Like That
Free Fallin
I Won't Back Down
Learning To Fly
Refugee
Stop Draggin My Heart Around
Jump To Top Of Classic Rock Artists
---
Van Morrison Section
There are 7 Van Morrison numbers in this section and they are;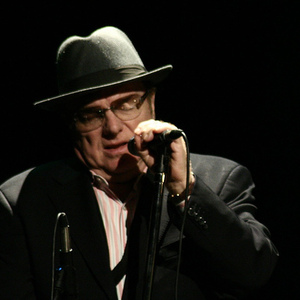 Big Blue Diamonds
Bright Side Of The Road
Brown Eyed Girl
Days Like This
Domino
Into The Mystic
Reminds Me Of You
Someone Like You
Tupelo Honey
Jump To Top
---
Warren Zevon Section
This is the smallest section with 5 lessons for the acoustic.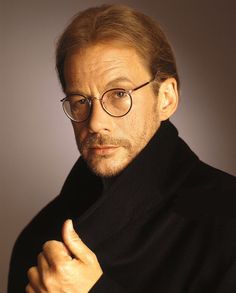 Excitable Boy
Lawyers Guns & Money
Poor Poor Pitiful Me
Werewolves Of London
When Johnny Strikes Up The Band
Jump To Top
---
Mixed Vol 1 Section
This is the first of 5 sections of mixed rock artists. The artists names will be listed here, not song titles. Visit the following page to see what lessons are available.
Andrew Bird
Andrew Gold
Andy Taylor
Beck
Billy Man
Bob Welch
Bruce Hornsby
Bryan Feery
Chris Cornell
Chris Thompson
Citizen Cope
Daughtry
David Gray
Don Felder
Donnie Iris
Edwin McCain
Elliott Smth
Gary Moore
Greg Kihn
Jump To Top Of Classic Rock Artists
---
Mixed Vol 2 Section
This section currently has 18 artists/songs in this section. They include;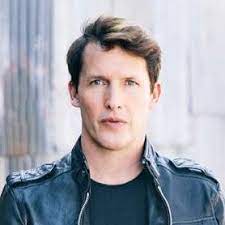 Henry Gross
Herman Brood
Ian Goom
Jackie Green
James Blunt
Jason Wade
Jeff Healy
Jimmy Barnes
John Stewart
John Waite
JP Cooper
Kim Larson
Levon Helm
Martin Briley
Matt Anderson
Michael Penn
Nick Cave
Jump To Top
---
Mixed Vol 3 Section
In here are 21 artists currently as follows;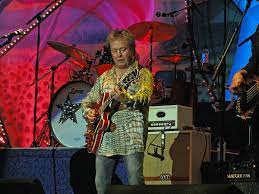 Otis Day
Paolo Nutini
Pete Townshend
Peter Gabriel
Peter Schilling
Philip Phillips
Rick Derringer
Rivers Cuomo
Robert Palmer
Roddy Frame
Rory Gallagher
Rupert Holmes
SammyJohns
Stephen Bishop
Steve Winwood
Tal Bachman
Ted Nugent
Todd Rundgren
Tony Carey
Walter Egan
Webb Wilder
Zakk Wylde
Jump To Top Of Classic Rock Artists
---
Mixed Vol 4 Section
Here are the mixed artists in this section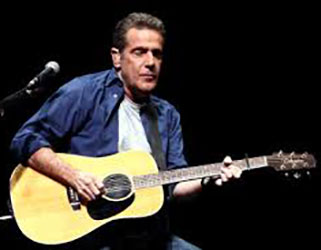 Albert Hammond
Alice Cooper
Chris Isaak
Dave Matthews
David Lee Roth
Elvis Costello
Glen Frey
Huey Lewis
Jackson Browne
Kid Rock
Leo Sayer
Meatloaf
Paul Davis
Pail Young
Richard Marx
Santana
Jump To Top
---
Mixed Vol 5 Section
Here are the artists in this final rock artists section.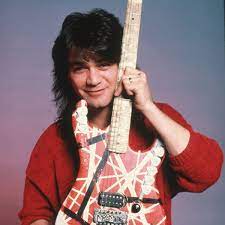 Al Stewart
Bahamas
Dave Edmunds
David Bowie
Eddie Money
Gary Wright
Harry Nilsson
J Geils
Joe Walsh
Lenny Kravitz
Lindsay Buckingham
Nick Lowe
Paul McCartney
Peter Frampton
Ringo Starr
Van Halen
Jump To Top
---
Thank you for visiting my classic rock artists songs page and I hope the info you found here and the subsequent sections below this one, helpful.
Online Lessons For Guitar
Home Page